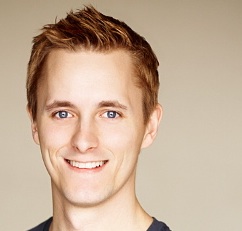 Ensuring that your first website is easy to update, works in all browsers, and doesn't constantly break and give errors is so important. It is vital to learn how to build it using industry best practices
(PRWEB) July 28, 2011
Learning how to build websites can be both a life-changing and cost-cutting opportunity, one best not approached with a DIY mindset. Learning correctly from the outset is not an expensive exercise however, as has been shown for years by specialist online book publisher, SitePoint. Now the company has just released the Third Edition of its best-selling guide 'Build Your Own Website The Right Way using HTML & CSS' by Ian Lloyd.
This much-anticipated update helps everyday people learn HTML & CSS and master the fundamentals of how to build websites, including how to obtain hosting, before progressing onto more advanced topics like

Promoting your site
Interacting with social media
What to do when things go wrong
Optimizing graphics
Tracking your website traffic
For those wanting to create a website building business, 'Build Your Own Website The Right Way using HTML & CSS' offers a solid foundation, with step by step instructions for getting things right the first time.
In creating and now updating 'Build Your Own Website The Right Way using HTML & CSS' the SitePoint team has acknowledged that techniques change, and that people often adopt bad habits when they first learn HTML & CSS - sometimes taking advice from friends or colleagues who have not updated their own skills.
"There are a lots of wrong ways to build websites" explained Sitepoint's Co-Founder, Matt Mickiewicz. "Hacks and workarounds may seem like a good idea at the time, but they will only bring you a world of pain later."
"Ensuring that your first website is easy to update, works in all browsers, and doesn't constantly break and give errors is so important. It is vital to learn how to build it using industry best practices." he continued.
In updating 'Build Your Own Website The Right Way using HTML & CSS', Ian Lloyd has delivered a how-to guide that is ideal for beginners with no former knowledge of coding of building web pages.
To demonstrate the easy to understand, yet comprehensive, techniques and strategies in 'Build Your Own Website The Right Way using HTML & CSS', SitePoint, for a limited time, is offering 4 free chapters, which can be accessed now at http://www.sitepoint.com/launch/a3ddee
About SitePoint
SitePoint.com is an online magazine and book publisher for professional Web Developers, Freelancers and Web Design Firms. The SitePoint.com Website reaches 2.0 million unique visitors per month. More information is available at sitepoint.com
About Ian Lloyd
Ian Lloyd is the author or co-author of a number of web development books, including SitePoint's 'Ultimate HTML Reference'. He has contributed articles to numerous industry-leading sites such as 'A List Apart', 'Think Vitamin', and '.net magazine'. Ian is also the founder of one of the earliest online accessibility resources, 'accessify.com'.
Learn more about 'Build Your Own Website The Right Way using HTML & CSS' at http://www.sitepoint.com/launch/a3ddee
###