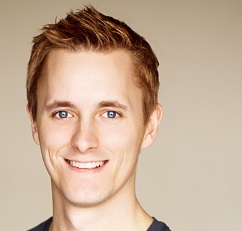 The CSS Anthology has been one of our best-selling resources for web developers
Melbourne, Australia (PRWEB) March 20, 2012
SitePoint, the specialist printed books, ebooks, and training resources publisher for web developers, has announced the release of the 4th edition of its best-selling CSS training resource. "The CSS3 Anthology: Take Your Sites to New Heights" by Rachel Andrew covers the latest techniques and technologies, including CSS3 and HTML5.
"The CSS Anthology has been one of our best-selling resources for web developers," said SitePoint Co-founder, Matt Mickiewicz. "This completely revised and updated version includes the very latest techniques, including how to design forms that work, and how to troubleshoot cross-browser compatibility issues."
Author Rachel Andrew has ensured that the 400+ pages of The CSS3 Anthology comes complete with adaptable and downloadable code—a godsend for web developers who want highly practical solutions to their CSS issues using best practices.
Chapters in the book include:

Making a Start with CSS
Text Styling and Other Basics
Images and Other Design Elements
Navigation
Tabular Data
Forms and User Interfaces
Cross-browser Techniques
CSS Positioning Basics
CSS for Layout
"It's my hope that this book will give developers the confidence to start using some of the new features of CSS3, help people find answers to CSS problems that they might have, and enable users to explore CSS further," said Rachel.
Through this comprehensive CSS training resource, users are shown:
How to master advanced and complex layouts using CSS3
Ways to create responsive designs, including CSS examples of smart layouts that work on desktops and mobile devices
Strategies to ensure cross-browser compatibility and how to troubleshoot compatibility issues for older browsers
How to design usable forms that look good and work
"The CSS3 Anthology: Take Your Sites to New Heights" is available as a printed book, a digital ebook, or in a combination pack.
For a very limited time, SitePoint is offering special launch pricing on this must-have CSS resource. Details are at http://www.sitepoint.com/launch/5f5cd0.
About Rachel Andrew
Rachel Andrew is a leader in the web standards community, with more than ten years' experience as a web developer. Her writing is informed by the work of her company, edgeofmyseat.com, ensuring it remains grounded in the real world of client projects, large and small.
About SitePoint
SitePoint.com is an online magazine and book publisher for professional web developers, freelancers, and web designers. The SitePoint.com website reaches 2.0 million unique visitors per month. More information is available at http://www.sitepoint.com