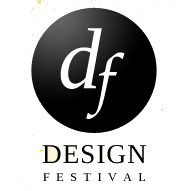 We believe that DesignFestival will become the home of premium web design resources for industry professionals
(Vocus/PRWEB) February 20, 2011
Web designers now have a new one-stop resource for high quality content, tutorials and industry news, DesignFestival.com. Parent company, SitePoint, the industry leader in web design training products and services, identified the growing need to have a stand alone site specifically designed for its specialist UX (User eXperience), typography and design clients.
"Our design content was getting lost within the vast resources of sitepoint.com," explained Jennifer Sheahan, SitePoint Marketing Manager, "so we created this whole new site to focus on web design topics."
Designer Focus
Through DesignFestival.com, web designers are able to access daily tutorials created by experts in their field. The site has been launched with a wealth of relevant information already in place, it having been migrated from the large SitePoint site.
It is vital that Web designers keep abreast of changes in an industry that is so dynamic. By inviting readers to share their expertise, knowledge and tips as contributing writers, DesignFestival is ideally positioned to communicate trends as they emerge.
UX, Typography and Logos Oh My!
As web design becomes increasingly sophisticated, the creation of its various elements has become the realm of specialized practitioners. Finding resources that are laser-focused to the needs of these industry professionals has, prior to DesignFestival, been challenging.
As mobile technologies are embraced by a growing number of consumers worldwide, User eXperience (UX) has become one of the most in-demand aspects of web design. DesignFestival has contributors who are specialists in UX, whose expertise and tips are of immense benefit to newcomers to the field.
The design of logos is often regarded as one of graphic design's most challenging areas, but novices and experts alike will draw inspiration from the tutorials and contributing author posts in the Logo Design section of the site.
"We believe that DesignFestival will become the home of premium web design resources for industry professionals," said Ms Sheahan.
Support, information and resources on Typography, JavaScipt, HTML and CSS are also features of DesignFestival.com.
About DesignFestival
Design Festival provides daily tutorials and inspiration for designers. In its pages, web design professionals from around the world share their tips, advice, and expertise.
It is a one-stop resource for web designers to access best-practice UX, logo design, typography, and coding advice.
About SitePoint
sitepoint.com is an online magazine and book publisher for professional Web Developers, Freelancers and Web Design Firms. The sitepoint.com Website reaches 2.0 million unique visitors per month.
# # #