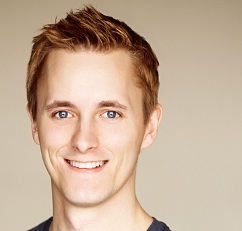 All modern browsers and mobile devices support this new style, and this book includes solutions that ensure older browsers are not left behind
(PRWEB) May 18, 2011
Web development exists in a dynamic environment, with technologies being constantly improved to keep pace with, in particular, advances in hardware. Such is the case with the recent introduction of HTML5 and CSS3, and a new resource has just been released by online book publisher SitePoint, to streamline the implementation of this powerful technology. Its name? ' HTML5 & CSS3 For The Real World'
Released in 2010 as 'the future of web design', HTLM5 and CSS3 have indeed revolutionized the way websites are developed. But concerns have be expressed that older browsers may not readily adapt to them.
In launching 'HTML5 & CSS3 For The Real World', Sitepoint's Co-Founder, Matt Mickiewicz allayed these concerns.
"All modern browsers and mobile devices support this new style, and this book includes solutions that ensure older browsers are not left behind." he said.
"We have used clear, hands-on instructions and practical examples that will help web developers take advantage of this powerful technology, today."
Top Line Features and Benefits of HTML5 & CSS3
There is no longer any need for additional markups in order to style things differently
Now there is native support for rounded corners and multi-column layouts
The ability to embed video, audio and vector graphics without Flash
CSS3 offers a variety of web fonts, shadows, form gradients - boosting the creative opportunity for web development professionals
How SitePoint's 'HTML5 & CSS3 For The Real World' Helps Implementation
Sitepoint is known worldwide as the premier publisher of web development resources, so it is only to be expected that the company would create the optimum information product for HTML5 and CSS3 .
"It is an easy-to-follow yet comprehensive guide which covers everything that web developers need to begin using these technologies right away, without having to resort to time-consuming work-arounds." said Mickiewicz.
'HTML5 & CSS3 For The Real World' teaches web developers how to:

Embrace native HTML5 video and lose those Flash problems
Set type that truly supports your message with @font-face
Build intelligent, self-validating web forms your users will love!
Construct modern web apps that shine in a mobile environment
Create data-rich, efficient graphics on the fly with SVG and canvas
Use shiny-new APIs to add geolocation and offline functionality
The just-released 'HTML5 & CSS3 For The Real World' from SitePoint is set to become the resource of choice for web developers wanting to master the new semantic markup available in HTML5, as well as the use of CSS3 without any complex workarounds.
Discover more about 'HTML5 & CSS3 For The Real World' at http://www.sitepoint.com/books/htmlcss1/
About SitePoint
SitePoint.com is an online magazine and book publisher for professional Web Developers, Freelancers and Web Design Firms. The SitePoint.com Website reaches 2.0 million unique visitors per month.
###