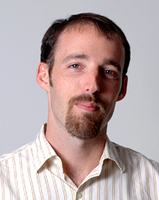 The business model for advertising in all its forms--online, offline, mobile, video--is driving key decisions in today's business climate. From how to monetize social media, to how to engage and interact with target audiences in a highly personal and relevant way, we hope to be able to shed some light for participants on the interactive advertising landscape
Reston, VA (PRWEB) September 25, 2008
On Monday, September 29, 2008, at 11 a.m., Siteworx' Tim McLaughlin will take part in a panel presentation titled, The Evolution of Advertising Models, in the Atrium of the Ronald Reagan International Trade Center in Washington, D.C.
Billed as the interactive media event of the year with the theme of merging creativity with technology, INTERACT 2008 will host over 600 DC-area interactive media and technology professionals. The event has attracted over 20 exhibitors and sponsors that represent the region's leading interactive technology firms.
In addition to founding Siteworx, Tim McLaughlin is founder of Axiom Software, Inc., a leading provider of Web-based software applications such as the Axiom Content Management System (CMS), driven by the Axiom Stack, a rapid development framework that allows users to write dynamic web applications with Zen-like simplicity. He is also founder of Zadby, Inc., an online marketplace where advertisers, marketers, and brand managers can connect with freelance video producers to create innovative product placement videos tailored for sites like YouTube and MySpace. Zadby facilitates the creation, posting, tracking, and payment for online videos with product placement angles.
Panelists will address the evolving landscape for advertising online and offline. "The business model for advertising in all its forms--online, offline, mobile, video--is driving key decisions in today's business climate. From how to monetize social media, to how to engage and interact with target audiences in a highly personal and relevant way, we hope to be able to shed some light for participants on the interactive advertising landscape," said Mr. McLaughlin.
Topics include: the impact of the increasing focus on direct response and pay for performance models on brand advertising, new trends in long tail advertising, niche targeting and online video product placement and a host of other issues.
Co-presenters on the INTERACT 2008 Evolution of Advertising Models panel include:
Sean Green, Founder of Launchbox Digital--formerly founder and CEO of the Away Travel Network, the leading online publisher for specialty and niche travel, which he sold to Orbitz. He is currently a co-founder and managing director of Rock Creek Ventures. Mr. Greene also served as a senior engagement manager at McKinsey & Co, serving clients in the telecom and technology industries.
John Jackson, CEO of Mobile Posse--a visionary leader and proven strategist in the mobile solutions space with extensive experience in interactive advertising, corporate management, business development, product development and revenue generation.
Albert Wenger, Managing Partner of Union Square Ventures--a serial entrepreneur who he has founded or co-founded five companies, including a management consulting firm (in Germany), a hosted data analytics company, a technology subsidiary for Telebanc (now E*Tradebank), an early stage investment firm, and most recently (with his wife), DailyLit, a service for reading books by email or RSS.
Siteworx will also exhibit at the show and serve as the official conference bag sponsor. In Booth 501, the company will host the DC debut of its Web 2.0 Yourself! interactive trade show experience. Launched September 16, 2008 at the Web 2.0 Expo New York, the Web 2.0 Yourself micro-site is designed to serve as a focal point for those interested in a unique perspective on the evolution of Web 2.0 technologies. With participation from Web 2.0 enthusiasts in a wide range of organizations, from established technology product companies in financial services and wireless industries, to Web entrepreneurs, students, university professors and more, videos tap into the combined wisdom of the crowd to find out what attendees really think. The Web 2.0 Yourself! interface was designed and deployed by Siteworx Axiom Content CMS.
About Siteworx, Inc.
Siteworx provides the full range of Web design and product development solutions through deep expertise in user experience, a wide range of Web development platforms and an award-winning creative design team. From mobile applications and social media strategies--social networks, blogs, RSS--to content management, enterprise search and analytics solutions, Siteworx delivers improved performance to an impressive and growing roster of clients including AOL, The College Board, Discovery Communications, National Geographic and U.S. News & World Report. Learn more at http://www.siteworx.com.
###