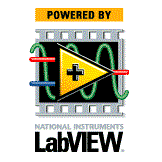 Working with National Instruments as an Alliance Partner allows us to make our joint customer base much happier.
Austin, TX (PRWEB) September 08, 2011
Sixclear (http://www.sixclear.com), an Austin technology startup, signs on with National Instruments as an Alliance Partner.
"We've never wandered too far from the fold", says Brian Spears, Sixclear founder and former National Instruments engineer. "National Instruments has supported our mission to provide innovative LabVIEW training and development from the very day I left their ranks. I'm happy that we're formalizing this relationship by joining the Alliance Partner Network."
The Alliance Partner Network is a program of more than 600 companies worldwide who provide complete solutions and high-quality products to the user based on graphical system design. Though graphical system design may encompass other software tools, Sixclear focuses on National Instruments flagship software product, LabVIEW.
"Even before starting at National Instruments, the Sixclear founders shared a love for LabVIEW. This was only enhanced through years of supporting and developing applications in LabVIEW with National Instruments customers" explains Spears. "Whenever a customer asks me to describe the coolest LabVIEW application I've ever worked on, I'm forced to sit back, breathe deeply, and ponder for hours. I've touched literally thousands of applications in my LabVIEW lifetime."
Spears further explains that becoming an Alliance Partner allows Sixclear and National Instruments to share opportunities and market custom solutions for customers. "We have some exciting products in the hopper here at Sixclear, from an automation sequencing application - still in prerelease - to custom modules for our Sixclear LabVIEW Fundamentals online training. Working with National Instruments as an Alliance Partner allows us to make our joint customer base much happier."
A National Instruments Alliance Partner is a business entity independent from NI and has no agency, partnership, or joint-venture relationship with NI.
About Sixclear
Sixclear is an Austin, Texas based LabVIEW training and development firm with products and services ranging from professional online and onsite LabVIEW training, to configurable data acquisition and instrument control software solutions, custom development, integration, and consulting services. Sixclear has the only comprehensive, modern online-onsite LabVIEW training combination in the world. Visit sixclear.com for more information.
###