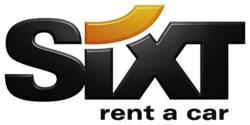 Preferred Hotel Group is an excellent point of contact for travelers from all over the world... Sixt customers will certainly enjoy the benefits of this collaboration.
Fort Lauderdale, FL (PRWEB) June 29, 2012
A new marketing partnership between Preferred Hotel Group and the German company Sixt will benefit guests of Preferred Hotel Group's guest loyalty program, as well as further strengthen the two leaders in their respective markets. Senior Executive Vice President of Sixt International Regine Sixt signed the agreement along with Preferred Hotel Group's Senior Vice President of Business Relations, Thom Nulty.
Sixt will be promoted as the car rental company of choice to Preferred Hotel Group guests in Europe. Benefits to Preferred Hotel Group's guest loyalty program, I Prefer, and cardholders include the following:

Members of I Prefer can automatically register for Sixt Gold Car membership (superseding the standard minimum requirement of five car rentals a year to qualify).
I Prefer members receive up to a 10% discount on Sixt rent a car or Sixt rent a truck, and up to a 20% discount on Sixt limousine service.
Sixt Platinum Card holders are provided with a complimentary Preferred Golf membership, which includes benefits such as a complimentary round of golf with each consecutive two-night stay at a Preferred Golf property, VIP service, exclusive offers, and priority access at 75 world-renowned golf resorts.
Preferred Hotel Group can take advantage of Sixt limousine and shuttle services for their hotel guests, special events, and conventions.
"We understand the value of having access to rental cars while traveling," Nulty said, "and we are excited to partner with such a prestigious group and recognize all the benefits and value this partnership will provide our member hotels and their guests."
Sixt is equally pleased with the agreement. "Preferred Hotel Group is an excellent point of contact for travelers from all over the world," she said. "I'm very pleased that we have partnered with this renowned and strong company. Our customers will certainly enjoy the benefits of this collaboration."
As a leading provider of sales, distribution, and marketing support to independent hotels around the world, Preferred Hotel Group brings a competitive advantage to hotel owners and operators through its brand prestige and global presence.
Preferred's corporate and leisure sales resources, integrated marketing solutions, global connectivity, multichannel distribution platform with dynamic booking engine, integrated quality assurance program, and strategic partnerships increase the reach and power of independent hotels and resorts.
About Sixt
Sixt AG, with its registered office in Pullach near Munich, is an international provider of integrated mobility services. Founded in 1912, the company, together with its franchisees and partners, is represented in more than 100 countries. Sixt is currently expanding its presence throughout the United States. Sixt is the market leader for car rentals in Germany and Austria and one of the biggest OEM manufacturer-independent, full-service leasing providers. The Sixt Group generated a turnover of € 1.56 billion in 2011 and employs around 3000 people worldwide (excluding franchisees).
About Preferred Hotel Group™
With a global reach extending into more than 85 countries, Preferred Hotel Group represents more than 650 of the finest hotels, resorts, and serviced residences in the world. Preferred Hotel Group's brands include Preferred Hotels® & Resorts, Preferred Boutique™, Summit Hotels & Resorts™, Sterling Hotels™, Sterling Design, and Summit™ Serviced Residences. Travelers gain valuable benefits through branded programs that include Preferred Residences™, Preferred Golf, I Prefer™ global guest benefit program, and Preferred Family, a collection of hotels and resorts certified to provide a rich experience for travelers of all ages. For more information, visit http://www.PreferredHotelGroup.com or follow the company on Facebook and Twitter.
For further information, please refer to http://Sixt.com or http://PreferredHotelGroup.com/Sixt.