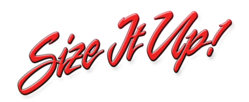 New York, NY (PRWEB) April 24, 2013
Finally, SizeItUp officially announced their integration of Fitment Data for the refreshed 2012 Acura TL. With refreshed exterior styling and improved fuel efficiency, the 2012 Acura TL now have their fitment data available for SizeItUp patrons.
The all-new refreshed and revised 2012 Acura TL has made its reviewers and consumers happy by giving the shoppers a more sedate-looking car as compared to the 2011 Acura TL, which had an ugly front end. With a six-speed automatic transmission and enhanced fuel efficiency, 2012 Acura TL is certainly going to roar on the roads.
Available in two distinct flavors, its upgraded navigation system and a quite ride feature makes the mid-size car an ideal pick. The other features of this beauty includes a more powerful engine, upgraded brakes, all-wheel drive, upgraded leather upholstery, and much more. This mid-size luxury sedan is available in TL and TL SH-AWD trim levels.
As the demand for fitments rises with the increase in the popularity of the car, consumers look out for deals over the Internet. SizeItUp always keeps adding the best models on their database. Hence, this time they choose the magnificent 2012 Acura TL to be added in their list of vehicles. SizeItUp, being one of the reputed online rim fitment providers for each and every car manufactured since 1960 provides amazing deals on their products.
About SizeItUp:
SizeItUp provides the most accurate fitment data for over 10,000 vehicles. We even offer specially designed tools so that our customers get the most accurate fitments for their vehicle. As we offer a collection of vehicle application data for single fitments, staggered fitments, and wheel with tire bundling; hence, our clients are growing day-by-day. Our website http://www.sizeitup.com/ even includes a wheel and tire fitment guide that can search wheels by model, year, make, wheel and tire product catalogue, wheel and tire data feed, ecommerce websites, and much more.