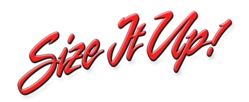 New York,NY (PRWEB) May 22, 2013
Recently, SizeItUp officially announced the launch of database integration for the 2012 Kia Soul, a new entry in their line of vehicles for the year 2013. The move was preceded by a series of consistent and diligent efforts over several months. The spectacularly designed 2012 Kia Soul is all ready to surprise the automobile enthusiasts this year with its new range of amazing features. From world class comfort to high end technology, you can find it all in the 2012 Kia Soul!
Coupled with extraordinary hipster styling and fun-filled driving characteristics, the vehicle is loaded with many amazing features. The 2012 Kia Soul comes with extremely user friendly and easy-to-handle controls. Keeping a sharp eye on user convenience, the vehicle provides a large amount of passenger space. Most importantly, the funky style of the 2012 Kia Soul and its low price renders as a treat for automobile admirers who are in search of something unique and different. Moreover, the car is well protected with its long warranty feature.
Addition of new vehicles has always been on the priority list of SizeItUp. Moreover, the firm has always preferred vehicles that are a hit among the masses and this is the reason why the 2012 Kia Soul made it so easily to the SizeItUp database.
Information about SizeItUp:
SizeItUp [http://www.sizeitup.com is one of the most reputed and reliable fitment detail providers today. We serve as expert services providers especially for those firms who aren't satisfied with their current fitment specs guide. We aim at supporting our clients in their business endeavors by offering efficient functionality like fitment specs, wheel/tire fitments guide, tire size calculator, etc. Our ACES complaint wheel and tire fitments guide is compatible with the leading platforms like Amazon, eBay, etc. and contains information for every vehicle manufactured since the year 1970.