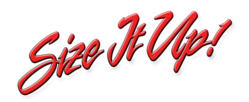 New York,NY (PRWEB) May 29, 2013
SizeItUp, after investing months in this project, finally announced the integration of the 2012 Mazda 3 to its extensively built database. A class apart, the redesigned 2012 Mazda 3 is all ready to stun both the automobile critics. Powered by an extraordinarily efficient fuel engine, this sedan is a new entrant in the league of vehicles lined up by size it up for the year 2013.
Improved interiors, amazingly precise handling, and highly economic fuel engine; is what describes the 2012 Mazda 3. The vehicle is loaded with a large number of luxury features and comes with extra utilities like four-door hatchbacks. The redesigned 2012 Mazda 3 is inbuilt with a variety of trim levels, with different standard equipments for each trim level.
Apart from this, the 2012 Mazda 3 offers a large number of new features such as power mirrors, power window panes, easily adjustable driver seat, tilt and telescoping based steering wheel, high power four speaker based sound setup with a inbuilt CD player, power locks, keyless entry system, digitized temperature display, efficient controls for steering wheels, etc.
The 2012 Mazda 3 is gaining huge popularity among the masses and this is one of the reasons which can be attributed to the addition of the 2012 Mazda 3 to the SizeItUp database. Moreover, the company has always been eager to add new vehicles to its fitment database and the 2012 Mazda 3 is the latest addition.
More about SizeItUp:
SizeItUp [http://www.sizeitup.com has earned the reputation of being the most efficient and reliable fitment specs providers today. We maintain an extensively built fitment database, which holds accurate fitment specs and details about almost every vehicle, manufactured since 1970. We an expert solution provider helping companies who are not satisfied with their current fitments guide facilities. Our fitments guide is ACES complaint and thereby can be integrated easily on platforms like Amazon, eBay, etc. We offer a large number of facilities to our clients including tire size calculators, fitment guide, etc.