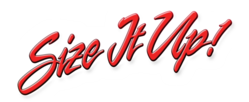 New York, NY (PRWEB) May 31, 2013
After months of diligent effort and hard work, SizeItUp officially announced the launch of database integrations for the 2012 Mazda 5. Sophisticatedly designed and technologically adept, this vehicle is all set to stun the automobile market in the present year. A perfect vehicle for people who aren't looking for a full-size space and characteristics, the 2012 Mazda 5 is the latest addition in the SizeItUp fitments database.
Easy to park and control than the regular minivans, the 2012 Mazda 5 has been launched in an affordable price range. The car is equipped with sliding doors, which makes it extremely easy to maneuver in the parking lots. Apart from this, the completely revolutionized vehicle offers features like three trim levels, 16/17 inches alloy wheels, power accessories, keyless door entry, cruise control, automatic system for climate control, adjustable driver seat, tilt and telescoping based steering wheel, six speaker based sound system, high quality CD player, facility for auxiliary audio jack, and much more.
As a popular substitute for minivans, it is gaining immense popularity among the masses, especially among small families having one or two little ones. The eagerness of SizeItUp to add new vehicles to its database and the increasing popularity of this vehicle can be attributed as the contributing factors for the addition of the 2012 Mazda 5 to the SizeItUp database.
More information about SizeItUp:
SizeItUp [http://www.sizeitup.com is regarded as the most reliable and genuine fitment specs providers today. We aid our clients with our unique functionalities and assist those who aren't satisfied with their current fitments guide. Our fitments guide is ACES complaint and contains information about almost every vehicle manufactured since 1970. We enable our clients to offer functionalities of easy and quick fitments spec search on their website. Moreover, our fitments guide can also be easily integrated on the platforms like eBay, Amazon, etc.