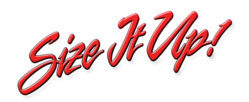 New York,NY (PRWEB) June 19, 2013
After investing efforts for months in this project, the company officials at SizeItUp formally announced the launch of database integration for the 2012 Nissan NV. This smartly renovated van is the latest entry in the list of extraordinary vehicles lined up by SizeItUp for the year 2013. The completely redesigned 2012 Nissan NV is all ready to get good comments from the automobile lovers and critics alike.
Provided with two high power capable engines, the 2012 Nissan NV comes with a spectacular tall roof customized option. The never-like-before driving dynamics coupled with attractive price range renders the 2012 Nissan NV one of the best buys in the van market. Apart from this, the 2012 Nissan NV promised exceptional features like two distinct trim levels, vinyl equipped high quality cloth upholstery, two speakers based audio setup, auxiliary jack connectivity, excellent cruise control, glass breakage prevention sensor, rear door windows, rear view camera for parking assistance, iPod connectivity, Bluetooth functionality, and much more. The reduced noise levels and increased cargo space renders the 2012 Nissan NV as one of the best buys for the year 2013.
Addition of popular and new vehicles is always high on the priority list of SizeItUp officials. This is the reason why the recent entrant 2012 Nissan NV found its place in the fitments database of SizeItUp so quickly!
More Information about SizeItUp:
With its reliable fitments database, SizeItUp is regarded as one of the most efficient fitment specs providers today. We offer expert guidance to organizations who aren't satisfied with the working of their current fitments guide. Our fitments guide is ACES complaint and can be easily integrated on eCommerce portals like Amazon, eBay, etc. Moreover, our fitments guide holds information and details about almost every vehicle that has been manufactured since the year 1970. Apart from the fitments guide, we also offer functionality like best tire size calculator, etc.