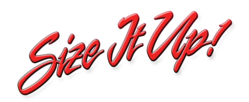 New York, NY (PRWEB) February 17, 2013
SizeItUp is providing fitment data for 2Crave's line of Mach Wheels to online wheel and tire businesses.
Experts at SizeItUp are excited about this launch because in the luxury wheels community, 2Crave Alloys has always been the trendsetter because of their modern, but conservative designs. So it was no surprise when wheel enthusiasts greeted 2crave Alloy's latest line up- Mach Wheels. Sleek, stylish, durable and compatible with road safety standards, the Mach wheels are going to make a good addition to any collection.
This Euro brand of wheels comes in 16 inch wheels all the way to 22 inch, with fitments ranging from the Fiat 500 to a BMW X5. This brand is set apart by the range of exquisite finishing options offered. This range of options allows the customer to personalize their pick of Mach wheels to their taste. Finishing options include satin black to hyper black, gloss black with machine face, and black with black lips. Nine styles, with multiple finishes to choose from, make this a hot brand for any vehicle.
There is no doubt regarding the attention Mach wheels will be receiving, and so it is only natural that online wheel retailers would want to feature them on their stores. In such cases they can rely on the fitment guide provided by sizeitup.com to offer their customers reliable fitment information.
SizeItUp is an ACES compliant fitment database provider including fitment data for every vehicle make and model since 1960. When purchasing any model from the Mach lineup, customers can buy wheels based on the measurements of their respective vehicles with the help of the size it up fitment guide.
Fitment information has always been a barrier when it comes to purchasing wheels online. However, Mach wheel retailers can overcome this issue by subscribing to the sizeitup database. Doing so will ensure that customers can buy luxury Euro brand wheels without having to worry about fitments.
About SizeItUp:
Sizeitup is for those online wheel and tire companies who want to integrate an industry standard wheel and tire fitment guide into their website. Sizeitup is a wheel and tire fitment data provider that can provide fitment data for just about any digital project. Our database solutions are being used to run many successful wheel and tire stores. SizeItUp has also partnered with shopping cart provider, Shopping Cart Elite to offer wheel and tire business a turnkey eCommerce solution.