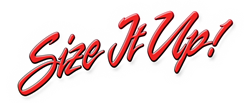 New York,NY (PRWEB) August 02, 2013
SizeItUp is considered as one of the most reputed and renowned fitments expert that has added information about a popular wheel brand; Advanti to its fitments database. All information pertaining to wheel brand Advanti has been verified properly before adding it to the fitments database. Customers can easily browse through the genuine fitments guide of SizeItUp and be assured that they do not end up wasting their money and time in any such product of brand Advanti, which does not comply with their vehicular needs aptly.
Any online retailer who is thinking of adding the Advanti wheel brand to its online store can simply rely on the fitments guide of SizeItUp and rest assure that his customers are being provided with the best possible genuine information of the lot. SizeItUp has earned a huge name in the niche of fitments solutions. The fitments guide of SizeItUp holds information about every vehicle and model, which has been manufactured since the year 1960. After the integration of Advanti in SizeItUp database, customers can resort to SizeItUp database for purchasing the best Advanti wheels for their vehicles.
More about SizeItUp:
SizeItUp (http://www.sizeitup.com) is a professional guide for firms who aren't contended with the current state of their fitments guide. All the information provided by us is genuine and verified properly before being listed on our database. Moreover, our fitments guide is ACES complaint and therefore can be easily integrated on ecommerce platforms like eBay, Amazon, etc. In addition, our guide offers information about a large number of topics including dually fitments, staggered fitments, and much more.