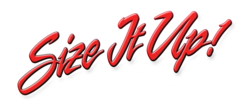 New York,NY (PRWEB) February 22, 2013
SizeItUp becomes the first commercially available fitment data provider to integrate fitment data for Akita Racing Wheels.
Akita Racing Wheels is a sister concern of The Wheel Group, and is one of the thirteen brands manufactured by the global wheels giant. The product lineup includes 15", 16", 17", and 18" diameter wheels for passenger vehicles. Multiple finishing options available to customers for Akita Racing Wheels include black with machined lip, silver with machined lip, black with red stripe, and hyper silver finishes.
Considering the 40 years' worth of manufacturing and designing experience that went into the making of the Akita Racing lineup, it is very usual for rim retailers to want to sell these wheels. Moreover, all wheels manufactured by TWG are ISO 9000, OEM, SEA, JWL-T, VIA, & TUV approved; so retailers can offer their customers products of the best quality.
"We knew that Akita Racing was going to be popular among consumers, and that retailers would want them for their online stores," says founder of sizeitup, Brian Inge. "So we gathered the fitment data from the manufacturer, mapped it within our database, and finally integrated it into our solution."
Not every rims retailer can afford to employ custom developers to create a fitment guide. However, sizeitup's solution will enable online retailers to integrate a fitment guide into their website, and have it automatically updated every year. In fact, by partnering with shopping cart provider, Shopping Cart Elite, Sizeitup made sure that its database was easily accessible for all kinds of eCommerce projects.
About SizeItUp:
Sizeitup (http://www.sizeitup.com) is the solution for online wheel and tire retailers who want to integrate an industry standard wheel and tire fitment guide into their website. Spending time and money behind developing custom solutions is not going to cut it for retailers. This is why Brian Inge used his experience in the wheel and tire industry to develop a fitment database solution. Our database solutions are being used to run many successful wheel and tire stores such as WheelsNoLimit, SacramentoCustomWheels, and many others.