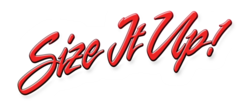 New York, NY (PRWEB) May 01, 2013
SizeItUp has finally integrated the all-new 2012 Audi TT RS to their illustrious list of vehicles. By growing their database, SizeItUp has again proved their reliability and credibility to provide efficient rim fitments for variety of car models.
The gorgeous 2012 Audi TT RS has innumerable features to boast about, which includes five-spoke alloy wheels, non-retractable wing spoiler, automatic xenon headlights, heated exterior mirrors, ambient LED interior lighting, rear parking sensors, and much more.
For those who enjoy listening to music while driving can have one more reason to buy this beauty as it comes with a nine-speaker sound system with CD player, auxiliary audio input, and satellite radio. The updated music interface and a premium Bose sound system will certainly make your journey a memorable event.
As compared to the standard TT model, the RS model has racing-inspired sports seats and extraordinary lateral support, which provides a lot of comfort to the passengers. Hence, there is a lot of demand for the all-new RS model. SizeItUp realizes this well, so they have added this model to their database as retailers can effortlessly fulfill their wheel and tire fitment requirements by visiting their online store.
About SizeItUp:
If you wish to have a look at our guide and our growing database then kindly visit our website at http://www.sizeitup.com/. We, at SizeItUp take complete care to make our clients happy by providing the most accurate wheel and tire fitment data. Our guide can be used for evaluating the best tire size for every model. Other than this, our guide even offers information regarding wheel bolt patterns, lug nut thread, front and rear wheel offset, and much more. By using our guide our clients are confident that they are receiving the most accurate fitment data for their cars.