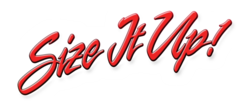 New York, NY (PRWEB) February 26, 2013
After weeks of beta testing, SizeItUp has officially declared its integration of fitment data of BOSS Motorsports. SizeItup's partnership with one of the sister concerns of American Eagle Wheel was very much appreciated by its clientele.
BOSS Motorsports is a subsidiary of American Eagle Wheel, America's leading manufacturer of aluminum after-market automobile and truck wheels. The privately owned company is the industry's oldest and has extended their wholesale operations to Canada, Mexico and the Caribbean.
American Eagle Wheels utilizes the most sophisticated and advanced engineering technologies in the industry for R and D, and also makes use of CNC machine tools and state-of-the-art coatings facilities to create the finest finishes available. Naturally, the range of finishing options offered by BOSS Motorsports was going to be one of the main customer attractions. Furthermore the company's commitment to maintaining a cost effective manufacturing process, is what keeps their prices competitive.
BOSS Motorsports includes wheels for both passenger and truck applications. Wide ranges of finishing options are available including Black, Silver and Chrome. Wheel sizes include 17",18", 20",22", and 24". Considering the brand name of the rims in question, it is no wonder that clients were urging for BOSS Motorsport's data feed to be added to their stores.
Retailers of BOSS Motorsports can be assured of selling a quality product to their customers, a fact which made Sizeitup very enthusiastic about adding the group's fitment data to their database.
About SizeItUp:
Sizeitup http://www.sizeitup.com is for online wheel and tire retailers who cannot afford to invest in their own fitment guide. The commercial fitment database solution as offered by SizeItUp can be used for a range of digital projects, such as running a website or powering a digital catalogue. SizeItUp's data feed is compatible with Amazon and ebay, which allows clients to push their products on multiple marketplaces. The database also includes staggered fitments, dually fitments, lifted truck fitments, biggest plus size fitment, and big brake fitments which are all verified against real vehicles. Sizeitup's partnership with shopping cart company, Shopping Cart Elite also facilitates an eCommerce solution for auto part businesses.