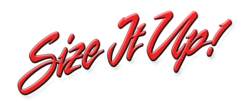 New York, NY (PRWEB) May 10, 2013
SizeItUp has taken a step ahead by including the fitment data for the all-new 2012 Ferrari FF in its exceptionally extensive database. Merchants can now easily add the tire and wheel fitments for the 2012 Ferrari FF to their online stores.
The all-new 2012 Ferrari FF has a lot of new features, which makes the car one of the best possible 'buy' options this year. Moreover, the ultimate combination of luxury and exotic styling is known to take spectators by surprise.
Some of the new features in the 2012 Ferrari FF include a sport-wagon body style, increased passenger and cargo space, reduced body weight, an all-new 6.3 liter V12 powered engine, and bi-xenon super bright headlights. Moreover, the rear parking assistance, rain sense wipers, efficient carbon ceramic built brakes, 20 inches alloy wheels, automatic climatic control in dual zone, Bluetooth, 640 watt powered sound setup, and satellite radio integration makes the 2012 Ferrari an attractive model for the year.
Apart from the improved luxury facilities, the 2012 Ferrari FF also offers custom features. With such wonderful features, the 2012 Ferrari FF is obviously an impressive addition to SizeItUp's growing database.
About SizeItUp:
Are you wondering about exploring the attractive world of SizeItUp database? If yes, then simply visit at http://www.sizeitup.com/. SizeItUp is one of the leading fitment database solution providers for wheel and tires. You name any car after 1970 and we have the fitment solution for it! By investing in our solution, you can rest assured that you have made a wise investment that will ease the functionality of your business. Over the years, SizeItUp has built a strong reputation of being one of the most renowned rim fitment solution providers. Moreover, our detailed fitment guide can be used to power electronic catalogues as well.