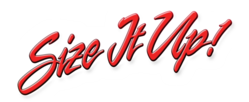 New York, NY (PRWEB) May 18, 2013
After working diligently for months and putting in a lot of consistent efforts, SizeItUp formally announced the integration of the fitment specs for the redesigned 2012 Hyundai Genesis. The redesigned 2012 Hyundai Genesis is set to stun the automobile market with its extraordinary features and unique combination of comfort and style. 2012 Hyundai Genesis is marked as the latest entry in the size it up fitment database and heads the vehicles lined up for the year 2013.
Aptly suiting its name, 2012 Hyundai Genesis is a sedan that is ranked exceptionally high in terms of power, luxury, performance, and comfort. Moreover, the manufacturers of this remarkable vehicle have hit the right balance between the incredible features and money value of the vehicle. Ranging from handsome styling to world class luxurious facilities, 2012 Hyundai Genesis brings forth the unmatched engine power like never before.
Encapsulated in a luxurious cabin, this magnificent sedan is available in four different trim levels. The main updated features found in the basic trim level of the 2012 Hyundai Genesis include automatic high luminescence headlights, fog lights, high quality leather upholstery, rear view mirror with auto-dimming functionality, satellite radio, USB/iPod interface, Bluetooth, and more.
Integration of new vehicles to its fitment database has always been a priority at SizeItUp. Moreover, the growing popularity of 2012 Hyundai Genesis also lured SizeItUp into adding the fitment specs of the vehicle in its efficiently constructed database.
More information about SizeItUp:
SizeItUp [http://www.sizeitup.com serves as the apt help for firms which aren't satisfied with their on-roll wheel and tire fitment guide. Over the years, we have earned the reputation of being one of the most authentic and reliable fitment specs providers across the world. We work for the escalation of the business functionality of our clients by providing them world class facilities like tire size calculators, fitment data, wheel fitment guide, and much more. Most importantly, the wheel and tire fitment guide offered by us is ACES complaint, allowing easy integration with all platforms like eBay, Amazon, etc.