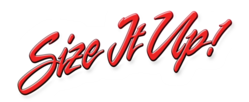 New York,NY (PRWEB) February 14, 2013
Sizeitup has just released a new and improved eBay push module for wheels and tires. This module is going to help wheel and tire retailers push their products on the eBay marketplace by being providing their customers with accurate fitment information.
Integrating the fitment guide into the marketplace will allow customers to see the fitment guide for that particular wheel while bidding. Wheel specs, pricing and shipping information can also be automatically transferred over to your eBay listing through this module.
"We are always trying to enhance our fitment guide solution to make it easier for clients to succeed online," comments founder of SizeItUp, Brian Inge. "The overwhelming feedback we got for this module is going to make sure we are always trying to improve our product."
The size it up fitment and application guide database is inclusive of wheel and tire specs for every car and truck made since 1960. This guide integrates information for bolt patterns, offsets, hub bores, lug nut thread, and optional tire sizes as well as recommended plus tire and wheel sizes.
A comprehensive, industry-standard fitment database which supports eBay integration, and other eCommerce features is exactly what online wheel and tire retailers need!
About SizeItUp:
Sizeitup is for companies to integrate the perfect wheel and tire fitment guide into their websites. Sizeitup is a wheel and tire fitment data provider that can power your fitment data for your electronic catalog or website. Not only is the fitment guide offered by Sizeitup (http://www.sizeitup.com) ACES compliant, it is also compatible with eBay and Amazon. The fitment guide includes staggered fitments, dually fitments, lifted truck fitments, biggest plus size fitment, and big brake fitments which are all verified against real vehicles. SizeItUp has partnered with Shopping Cart Elite, to offer wheel and tire businesses a complete turnkey eCommerce solution.