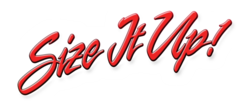 New York,NY (PRWEB) June 12, 2013
After working continuously for months together and investing a lot of efforts, SizeItUp officially announced the addition of 2012 Mercedes-Benz SLK-Class to its fitments database. Completely renovated and artistically redesigned, this sports car is the latest entry in the list of vehicles enlisted by SizeItUp for the year 2013. Overcoming the weaknesses of its predecessors and encompassing their strengths, the 2012 Mercedes-Benz SLK-Class has improved a lot on a number of areas, thereby rendering this sports car a much desired luxury.
A package of extraordinary standard features, the 2012 Mercedes-Benz SLK-Class brings along the highly attractive and classy roof architecture. The cabin space is well-built and ensures a comfortable ride to everyone enjoying the ride in this sports car. The vehicle has been designed with a never-like-before trunk size and boosts of its efficient engine setup. Apart from this, the 2012 Mercedes-Benz SLK-Class offers features like 17/18 inch wheels, LED DLRs, auto dimming functionality for the driver and rearview mirrors, automatic wiper setup, automatic control for the indoor climate, cruise control, high quality vinyl upholstery, and much more.
The SizeItUp experts are also keen on adding the latest and most popular vehicles to their fitments database. This is the reason why the 2012 Mercedes-Benz SLK-Class managed to find a place in the extensively built SizeItUp database.
Information about SizeItUp:
SizeItUp (http://www.sizeitup.com) has earned the reputation of being the leading and most reputed rim fitments support providers of the contemporary world. The SizeItUp experts constantly aim at resolving the problems of our clients through our highly efficient functionalities like ACES complaint fitments guide, size calculator for the best tire size, etc. People who aren't contented with the current state of their fitments guide generally contact us for expert help. The ACES compliance of our fitments guide allows easy integration on platforms like eBay, Amazon, etc.