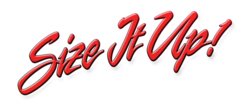 New York, NY (PRWEB) June 08, 2013
After months of continuous hard work and diligent efforts, the officials at SizeItUp formally declared the integration of the 2012 Mercedes-Benz C-Class in their fitments database. Completely redesigned and renovated, this vehicle is the latest entrant in the league of vehicles lined up by SizeItUp for the year 2013.
With so many positive amendments incorporated in the design of 2012 Mercedes-Benz C-Class, the vehicle is all set to reassure its place in the automobile market.
Undoubtedly, the 2012 Mercedes-Benz C-Class is one of the best luxury sports sedans the world has ever seen. With the availability of diversified engine and model configurations, this sedan has been designed to suit the customized needs of the consumers. Moreover, with the incorporation of high class extraordinary brakes, the vehicle has scaled up significantly in terms of safety quotient. For people who are tired of regular fuel hikes, the 2012 Mercedes-Benz C-Class is a boon as it brings along excellent fuel economy.
The experts at SizeItUp believe that addition of new vehicles to their fitments database is their unique selling point, so the 2012 Mercedes-Benz C-Class was launched easily on the SizeItUp database. Moreover, the growing popularity of the sedan was yet another reason which prompted the company to take forward their decision.
More information about SizeItUp:
SizeItUp http://www.sizeitup.com is regarded as the most authentic and genuine fitments detail provider in the present time. Our experts constantly work for developing world class functionality for supporting the needs of our clients. We help companies in getting rid of their inefficient fitments guides. Our fitments guide is ACES complaint, which enables it to be easily integrated on platforms like eBay, Amazon, etc. Our clients can also opt for applications like apt tire size calculator, etc. and provide unique functionality to their customers on the website.