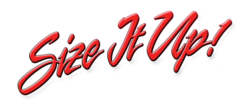 New York,NY (PRWEB) June 16, 2013
After working diligently for months, the officials at SizeItUp formally announced the launch of 2012 Nissan GT-R on their well-built fitments database. This vehicle is the latest entry in the league of vehicles lined up by SizeItUp for the year 2013. Completely renovated and artistically styled, the 2012 Nissan GT-R is ready to stun the automobile lovers and critics alike with its extensive range of features. Promising world class performance like never before, the vehicle offers the best features and at never-like-before low prices.
Astounding acceleration and exceptionally high handling limits, the 2012 Nissan GT-R is for sure to take you by surprise. Fast, efficient, and easy to drive, the vehicle offers everything you look for in a luxury car at the most economical price. The 2012 Nissan GT-R has been well-crafted with high-quality interior and latest technological specifications. Apart from this, the 2012 Nissan GT-R offers latest features like automatic xenon based headlights, LED based DLRs, high performance based tires, electronic control based suspension, 11 speaker based CD system, iPod/Bluetooth connectivity, and much more.
The experts at SizeItUp believe that addition of the latest and most popular vehicles to their fitments database is their unique selling point. This is the reason why the 2012 Nissan GT-R quickly found its place in the reliable fitments database of size it up.
Information about SizeItUp:
SizeItUp[http://www.sizeitup.com is regarded as the leading fitments spec providers today. We offer expert services to clients who are not satisfied with the working of their current fitments guide. Our guide holds information about almost every vehicle manufactured since 1970. As our fitments guide is ACES complaint, it can be easily integrated on platforms like Amazon, eBay, etc. In short, SizeItUp provides everything that you need in respect to wheel fitments.