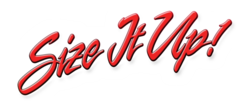 New York,NY (PRWEB) June 23, 2013
After working continuously for months, the company officials at SizeItUp officially announced the addition of 2012 Porsche 911 Coupe to their reliable fitments database. This vehicle is the latest addition in the list of vehicles announced by size it up for the year 2013. Amazingly redesigned, this sports car is all set to stun the automobile market with its unique functionality and never-like-before features.
Available in multiple models that can be customized as per the client needs, the 2012 Porsche 911 Coupe has been launched to suit the bill for almost everyone. Ranging from the amazingly powerful brakes to the effortless acceleration, this sports car easily surpasses your expectation levels. Apart from being surprisingly fuel efficient, the 2012 Porsche 911 Coupe offers features like LED based DLRs, automatic wiper functionality, heated side view mirrors, automatic climatic control, high quality leather upholstery, easily adjustable power based sport seats, Bluetooth, iPod interface, auxiliary audio jack functionality, nine speaker based sound system, and much more.
The company has always been keen on adding new vehicles, especially the most popular ones to their fitments base, in view of boosting the efficiency and reliability of the same. This is why the 2012 Porsche 911 Coupe found its way to the SizeItUp fitments database.
More information regarding SizeItUp:
SizeItUp http://www.sizeitup.com over the years, has earned the credibility of being one of the most reputed and authentic fitment specs providers of the current times. Almost all vehicles manufactured since 1970 are listed in the SizeItUp database. The fitments guide offered by us has obtained the ACES compliance, allowing its easy integration on portals like eBay, Amazon, etc. Moreover, we also offer expert tools like best tire size calculator, which can be easily used on the websites of our clients. We offer professional assistance to companies which are not satisfied with the features and working of their current fitments guide.