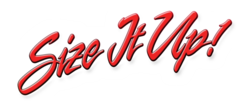 New York, NY (PRWEB) May 17, 2013
After months of hard work and consistent efforts, SizeItUp officially declared the integration of fitment details for the 2012 Hyundai Azera. The designed model of Hyundai Azera is all set to blaze the market with its stunning features. It serves as the latest entry in the fitment database of SizeItUp and is all ready to rock the automobile market in the year 2013.
Undoubtedly one of the best sedan picks of the season, the redesigned 2012 Hyundai Azera brings forth an exceptional combination of luxury and comfort. A lot of standard features have been included in the vehicle for imparting a contemporary feel to the vehicle. Moreover, 2012 Hyundai Azera guarantees a smooth ride with a longer warranty cover.
Apart from this, the car offers features like single trim level, automatically controlled headlights, 18 inches wheels, fog lights, high quality leather upholstery, USB/iPod interface, HD radio, navigation setup, heated mirrors, automatic internal climate control, and much more.
SizeItUp has always been keen on adding new and exceptionally designed vehicles to their database and this reason has contributed to the addition of 2012 Hyundai Azera. Moreover, the increasing inclination of people towards the 2012 Hyundai Azera was yet another factor fueling the inclusion at SizeItUp.
More about SizeItUp:
Today, SizeItUp http://www.sizeitup.com is regarded as one of the most popular and authentic fitment data providers across the globe. We provide fitment details for every vehicle since the year 1970 to current date. We aim at supporting our client's business needs with our unique functionality like tire/wheel fitment guide, best tire size calculators, fitment specs, etc. By inclusion of our ACES complaint wheel and tire fitment guide, our clients can enhance the functionality of their webpage by providing the facility of easy fitment search to their customers. Our services are basically chosen by firms who are not satisfied with their current tire/wheel fitment guide.