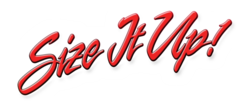 New York, NY (PRWEB) April 29, 2013
Last week, SizeItUp incorporated Fitment Data for the redesigned 2012 Audi A6. By adding more vehicles to its database, SizeItUp has once again proved its reliability and efficiency to be the only company that offers the most accurate wheel and tire fitment for all cars.
The fully redesigned 2012 Audi A6 displays a number of improvements as it provides the perfect blend of technology, comfort, and rewarding dynamics. Considered to be one of the most versatile cars of 2012, it can be composed at all speeds, thereby providing a supple yet sporty ride. The interior space of the redesigned Audi has grown as compared to the previous model and this provides a comfortable travel to the proud owners.
Moreover, the features of the car have been improved that include head-up display, adaptive suspension, LED headlights, night vision with pedestrian detection, and much more. Available in five trim levels, this midsize luxury sedan is definitely one of the best that technology has to offer.
Inbuilt with antilock disc brakes, front-seat side airbags, front knee airbags, stability control, and more, this beauty has provided everything that needs to be done for the safety of its owner. As the car is growing its popularity; hence,the rim fitment provider SizeItUp added the wonderful car to its database. Moreover, adding latest models to its database has always been a priority for SizeItUp.
About SizeItUp:
SizeItUp http://www.sizeitup.com is one of the most reputed and renowned rim fitment providers. We offer a huge collection of vehicle application data for vehicle models ranging from 1970 to the current year. We even offer an amazing Wheel and Tire Fitment Guide that can be added to any website that intents to provide its customers a plug-in which shows wheels and tires by model, year, and make. Our guide is a detailed program that provides fitment specs and best tire size calculator for every vehicle. In short, SizeItUp provides everything that you need in respect to wheel fitments.