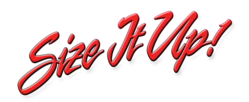 New York, NY (PRWEB) February 20, 2013
SizeItUp is a proud new fitment provider of Status Alloys latest launch of off road truck wheels, Tuff Wheels. Status Alloy is famous for the design, style, performance, and craftsmanship that they incorporate into their products. When the Florida based wheel manufacturer, employed its 30 years of experience to launch Tuff Wheels, it was only natural that wheel retailers would want to sale them.
Customers will have five different styles to choose from. Available choices include matte black, gloss black, black with red inserts and black with machine accents. All size ranges are included for most trucks lifted or stock. Tuff Wheels will catch the attention of off road truckers because of its premium quality and attractive design. All wheels launched by Status Alloy are thoroughly tested and monitored to ensure that the wheels conform to the most strenuous global standards.
For the average wheel retailer, accessing a fully functional fitment database was always a barrier to online sales. However, sizeitup's solution will enable online retailers to provide customers with accurate fitment information from their website. The database includes fitment information for every vehicle model made since the 1960's. Thus, customers can easily buy proper sized Tuff Wheels online.
Having been the sole provider of an ACES compliant wheel and tire database enables SizeitUp to add yet another illustrious company to its list of partners.
About SizeItUp:
Sizeitup http://www.sizeitup.com is the solution for online wheel and tire retailers who want to integrate an industry standard wheel and tire fitment guide into their website. Developing custom solutions are simply not cost effective, which is why Sizeitup offers a commercially available database solution for websites and electronic catalogue. Our database solutions are being used to run many successful wheel and tire stores. SizeItUp has also partnered with shopping cart provider, Shopping Cart Elite to offer wheel and tire business a turnkey eCommerce solution.