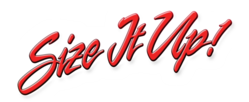 New York, NY (PRWEB) February 28, 2013
Last week, SizeItUp has officially announced its update to include USA FORGED in their fitment database. This decision was greeted with enthusiasm by the clients of sizeitup, considering USA FORGED is one of American Eagle's Wheels most popular brands.
American Eagle Wheels is one of the industry's leading manufacturers of aftermarket auto parts. Their policy to use only the most sophisticated technology in the manufacturing process is one of the reasons the family owned California based manufacturer in one of the oldest and most well reputed manufacturers in the industry.
The company's USA FORGED Wheels were always a customer favorite because this brand masters T-6 technology. T-6 is a specialized wheel material that wheel manufacturers have tried to use in their manufacturing process for a long time. This method of building a wheel from 356 T6 aluminum was innovated and perfected by USA Forged, and they did so by using solely American materials.
The cost effective manufacturing process employed by American Eagle Wheels, is what enables them to keep the prices of USA FORGED competitive. The company had nicknamed this brand "America's Toughest Wheels", with a wide range of finishing options being offered including both painted and PVD color options.
So all online retailers interested in featuring all American brands are going to want to sell USA FORGED wheels; which made SizeItUp decide to collect and integrate the fitment data into their solution. By continuously updating their database to include the latest and most popular brands, SizeItUp continues to offer a valuable service to online rim retailers.
About SizeItUp:
Sizeitup [http://www.sizeitup.com is for online wheel and tire retailers who cannot afford to invest in their own fitment guide. SizeItUp's database solution is used to power a number of digital catalogue and eCommerce stores. The database also includes staggered fitments, dually fitments, lifted truck fitments, biggest plus size fitment, and big brake fitments which are all verified against real vehicles. SizeItUp is the sole provider of an ACES complaint fitment database that includes the make and model of every car manufactured since the 1960's.