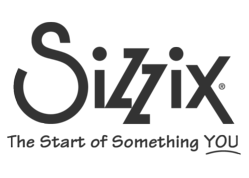 The new look and inclusion of the Extended Multipurpose Platform as a standard accessory underscores our commitment to making a system that truly empowers creativity. ~ Susan Spiegel, Ellison VP of Marketing Communications
Anaheim, CA (PRWEB) January 11, 2013
For over 35 years, Ellison has pioneered a cutting-edge portfolio of creative products to empower crafters everywhere. With brand new looks for its Sizzix® Big Shot™ and BIGkick™ die cutting machines and embossing machines, the company is at it again – leading the way with inspiring new designs that look and play the part of creative catalyst for the entire Sizzix product library. These beautiful new-look machines officially debut at the Craft and Hobby Association (CHA) Winter 2013 trade show beginning Saturday, January 12, in Anaheim, California.
The Big Shot premiers its stylish appeal with a stylish swirl of powder blue-and-teal colors, while the BIGkick features a lovely periwinkle color and a spray of floral graphics. Both die cutting machines include a pair of standard cutting pads and, for the first time, the Extended Multipurpose Platform ($39.99 value) at no additional charge. The innovative platform accessory offers crafters access to more creative options than ever. By using the platform, crafters can gain instant compatibility to the entire library of Sizzix embossing tools and non-steel-rule dies, including Sizzlits Decorative Strip dies. And because of its extended size, the new platform offers more area to create multiple projects at once.
"These machines offer the built-in benefits of perfectly cutting and embossing many different materials, while creating the main decorative elements needed for cards, scrapbook pages, home décor, fashion, altered art, quilts and more." said Susan Spiegel, Ellison's Vice President, Marketing Communications. "The new look and inclusion of the Extended Multipurpose Platform as a standard accessory underscores our commitment to making a system that truly empowers creativity."
About Sizzix
Launched in 2001, Sizzix is a division of Ellison Educational Equipment Inc., the market pioneer and leader of die cutting machines and accessories. Through its portfolio of die-cutting machines and die cutting products, Sizzix leverages Ellison's 35 years of proven manufacturing and technology heritage to empower creativity among its customer base with new and innovative products. Sizzix is a recognized global brand that can be found in over 100 countries and in major and specialty retailers. For more information on Sizzix and its line of craft-inspiring products, please visit http://www.sizzix.com.