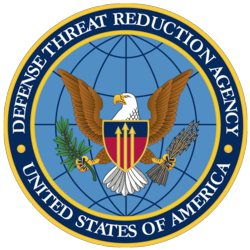 Fort Belvoir, VA (PRWEB) February 10, 2012
Taking the next step in the United States' efforts in combating weapons of mass destruction (CWMD), General C. Robert Kehler, commander of the U.S. Strategic Command (USSTRATCOM), activated the Standing Joint Force Headquarters for Elimination of Weapons of Mass Destruction (SJFHQ-E) on Friday, Feb. 3, 2012. The unit will be commanded by U.S. Air Force Maj Gen Eric Crabtree, the deputy director of the USSTRATCOM Center for Combating Weapons of Mass Destruction (SCC-WMD). Maj Gen Crabtree will be dual-hatted, retaining his responsibilities with SCC-WMD in addition to his new role commanding the SJFHQ-E.
The SJFHQ-E will provide a full time, trained joint command and control element that can quickly integrate into a Geographic Combatant Command's (GCC) structure to provide WMD elimination expertise in planning, intelligence, and operations. This new headquarters will be a scalable, flexible, and deployable capability that can augment a GCC or existing Joint Task Force (JTF) headquarters staff, or be attached to a GCC as the core of the headquarters of a JTF established for elimination.
"It will give us an opportunity to place a group of WMD experts with a forward commander so they can help manage the elimination mission," said Kehler. "The professionals in the services [Army, Air Force, Navy, Marine Corps] will execute that mission in whatever way is necessary, based upon the demands of the forward commanders."
The SJFHQ-E will be co-located on Ft. Belvoir, Va., with the SCC-WMD and the Defense Threat Reduction Agency (DTRA), the Department of Defense's official Combat Support Agency for countering weapons of mass destruction. This arrangement allows the new USSTRATCOM to combine its already existing Joint Elimination Coordination Element (JECE) with the vast expertise in these organizations, thereby keeping additional personnel, facility and operating costs to a minimum. The end result will be a joint command focused day-to-day on elimination from a warfighter perspective, combatant command-level advocacy, and synchronization and integration of the elimination mission in CWMD planning, training and exercises.
No. DTRA 2012-001
# # #