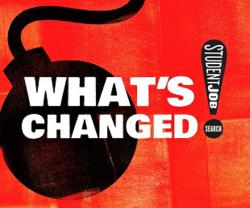 Get the Work Experience You Need While you Study !!
(PRWEB) September 28, 2012
Student Job Search (SJS) launched their new website in March of this year, giving students and employers an even better way in which to engage, find and fill employment opportunities. The SJS website is a valuable platform for students as they can search and apply for jobs online. What's more is that students can browse through thousands of jobs in Auckland and other area of NZ that are suited to students. There are all sorts of jobs in different industries and different locations throughout New Zealand.
Although their new website launched in March 2012had several added features, SJS received sufficient feedback from students to persuade them to change the things that they had not got quite right the first time around.
The homepage now has a new 'Urgent Jobs' section allows students to view all jobs starting within the next 24 hours. Students are often looking for immediate employment so SJS came up with the idea of this feature. This is an invaluable tool for students and employers alike and is an excellent addition to the homepage. Employers with jobs starting within a day of listing the job on /SJS, now have a channel where their jobs are easily accessible to students, which SJS hopes will improve the rate of filling the roles. SJS was also tasked with improving users' navigation around the website and have come up with a 'state-of-the-art' navigation bar, making it even more functional than before. It was also suggested that they design a better 'Jobs Search' function which they have definitely achieved, to give quick and easy access for students searching for a job on the site http://www.sjs.co.nz/.
For those students and employers using the site on a regular basis, there is now a 'Remember Me' function upon login, giving them even faster access and convenience and thus making the website that much more user-friendly. The success of all this feedback from students and employers is apparent in the new look and feel of the website and has accomplished what SJS set out to do. The new Homepage design allows SJS to better communicate with the users of the website through its featured announcements section.
The new SJS website enables students to search for jobs, receive alerts and to apply for jobs online, all at the click of a mouse, which makes for a vastly improved version of their previous website and homepage. Keeping in mind that the website is aimed at employers, as well as students, there is a function that enables employers to register, list and manage jobs on line. SJS will then advertise their job, interview applicants over the phone, and put together a shortlist of candidates that meet their specific criteria, all for free. With over 30 years' experience of bringing employers and students together, this is a world-class service with a world-class website.