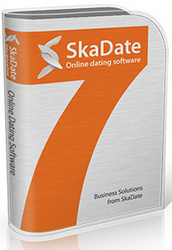 South Bend IN, USA, (PRWEB) September 22, 2009 -
Skalfa eCommerce Dating and Community Software Development Company is glad to announce taking another step towards its customers' wants and needs. It has added a set of new entertaining features and launched a Mobile Version of SkaDate community software to make online dating even more comfortable and amusing for users. Now SkaDate software features Groups, Photo Albums, a new audio/video chat add-on - 123FlashChat, and a few significant improvements for site Administrators, such as possibility to disable any profile fields, and to access Online Admin Panel Manual through any Internet browser. The updated software version also contains new site templates, bug-fixes and significant performance and security improvements.
"We are often asked why we charge considerably less for software as advanced as SkaDate than other companies. Where is the catch? - says Emil Sarnogoev, the CEO of Skalfa eCommerce - This is because we have a better product. Its support costs are now at all times low. It's straightforward, it 'just works', and it enables users to accomplish their goals. Now we've proudly taken another step forward in these qualities."
On top of that, SkaDate ME (Mobile Edition) add-on allows online community members to stay in touch by sending and receiving on-site messages, viewing profile lists (new, online, featured, My Matches), profile info and photos, bookmarking noteworthy profiles, chatting through an Ajax Instant Messenger, finding matches using Quick search and pre-saved search criteria - all from a mobile device.
SkaDate ME (Mobile Edition) application deserves special attention as it opens new horizons for site owners by allowing them to attract significantly more members into their online community. It is a one-time-fee add-on, whose integration with a website powered by SkaDate dating software takes not more than few minutes. Mobile device vendors make it even more fun to use a phone for online communication by producing up-to-date models with high-resolution screens and 3G-facility support.
SkaDate Mobile Version shows high-level compatibility and performance with such mobile telephone models as iPhone (Safari browser), HTC (Windows Mobile OS; Internet Explorer and Opera Mini browsers), Nokia (Opera Mini browser).
«SkaDate ME is a light-weight version of SkaDate 7 for mobile devices with a set of the most important dating and social networking features; - says Nurlan Jumakaliev, the CTO of Skalfa eCommerce - It is a great add-on for the main version of SkaDate community software that makes it a lot easier for site users to stay connected wherever they are.
Skalfa eCommerce Company has been using its experience in software development to keep up with all the modern trends of online dating and social networking industry. This allows claiming its flagship product - SkaDate community script - to be one of the most competitive and up-to-date software in the market.
Feel free to check out the SkaDate demo of the updated dating software version and SkaDate ME (Mobile Edition) add-on. Learn more about the company products at SkaDate community software official website.
###