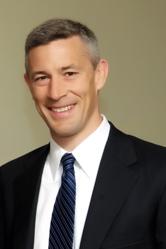 As more people come forward reporting injuries, we're learning just how dangerous toning shoes really are
(PRWEB) February 24, 2011
San Diego, CA In an effort to provide information and resources to consumers injured from wearing Skechers Shape-ups and other similar toning shoes, the personal injury law firm of ESTEY BOMBERGER (http://www.estey-bomberger.com) has launched a resource website that explains the common injuries resulting from wearing toning shoes and what steps injured consumers should take to protect their rights. The website is http://www.skechersshapeupsinjurylawyer.com.
"As more people come forward reporting injuries, we're learning just how dangerous toning shoes really are," said Mike Bomberger, a founding partner of ESTEY BOMBERGER. "This new website will help those who have been injured due to falling while wearing toning shoes, or from extended wear of the shoes. The site allows injured consumers to easily contact us for a free consultation to learn more about their legal rights to be compensated for their injuries."
The Skechers Shape-ups injury lawyers website provides valuable information on a number of toning shoe injury topics, as well as frequently asked questions about toning shoes and what people should do if they've been injured while wearing the shoes:

Ankle Injuries – The site describes the way Skechers Shape-ups and other similar toning shoes, boots and sandals can cause ankle injuries, and the types of ankle injuries consumers may sustain, as well as the treatment injuries may require.
Foot Injuries – In addition to providing detailed information about heel, foot and toe injuries, the site explains how wearing Skechers Shape-ups toning shoes alters a person's gait, which can cause serious foot injuries, including bone fractures which may require surgery.
Frequently Asked Questions - The website provides information about product defect claims and what action must be taken if consumers wish to recover compensation from the manufacturer of their Skechers Shape-ups toning shoe after suffering a bone fracture, ruptured tendon, or other serious injury.
About ESTEY BOMBERGER | Skechers Shape-ups Injury Lawyers
ESTEY BOMBERGER is a California-based personal injury law firm representing clients nationwide. With more than 70 years of collective experience, the product liability attorneys at ESTEY BOMBERGER have recovered millions of dollars in verdicts and settlements from those injured by defective and unsafe products. For more information about toning shoe injury lawsuits, visit http://www.skechersshapeupsinjurylawyer.com or call (800)925-0723.
# # #