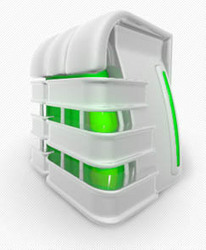 Calgary, Alberta, Canada (PRWEB) April 16, 2009
SkGold Hosting, a leading provider of affordable and quality Web hosting solutions in Calgary, Alberta, Canada, announces it has transitioned its advanced hosting plan to its new Unlimited Plan, offering unlimited disk space, unlimited bandwidth, unlimited Web sites and much more.
"Our goal at SkGold Hosting is to create the most reliable and affordable Web hosting service possible. I can confidently say that by launching our Unlimited Hosting Plan we are one step closer to achieving this goal," says Sergey Krongold, CEO and founder of SkGold Hosting.
The name of the Unlimited Hosting Plan speaks for itself. With this service, users receive unlimited: disk space, bandwidth, MySQL databases, FTP accounts, e-mail accounts, mailing lists, auto responders and much more. Users can host unlimited domains, sub-domains, addon and parked domains, all in one account. In addition, the Unlimited Plan supports many other useful Web hosting features including PHP-5, FrontPage, streaming audio and video, shared and private SSL, and others. SkGold's Unlimited Plan also includes various industry recognized Web site and Ftp statistic programs such as AWStats, Webalizer, Error Logs, Latest Visitors and more.
All hosting plans at SkGold Hosting are designed for use by both professionals and beginners. Every plan includes a 30-day money-back guarantee and a 99.9 percent uptime guarantee. Support is available 24 hours per day, seven days a week.
For more information on SkGold Hosting and its new Unlimited Plan for Web hosting solutions, visit http://www.skgoldhosting.com/hostingplans.htm
About SkGold Hosting
SkGold Hosting is a Calgary-based Canadian Web Hosting company. Founded in 2003, the company is a division of SkGold Marketing Ltd., which provides Internet marketing services such as Web design, Web hosting and SEO (search engine optimization) for individuals and small- and medium-sized businesses.
# # #