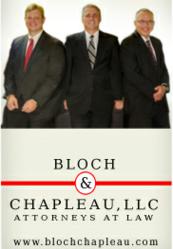 Vail, Colorado (PRWEB) December 18, 2011
Bloch & Chapleau, LLC will be providing daily skier safety tips on the Vail Valley radio station, KZYR 97.7 The Zephyr during the 2011-2012 ski season. These skier safety tips will provide Colorado skiers and snowboarders with useful safety information and advice to enhance their experience and enjoyment on the mountain and limit their chance of a Colorado ski accident or death caused by snow conditions or collisions with other skiers. Safety topics will be wide ranging and will include the following:

Duties of skiers and snowboarders imposed by the Colorado Skier Safety Act;
What to do if you witness or are involved in a ski or snowboard collision;
Ski helmet usage;
Tree wells and deep snow immersion;
Dehydration and sun exposure;
Ski lift loading and unloading;
Duties of the uphill snow rider;
Skiing in the back country;
Responsibilities of the ski lift operator;
Collisions caused by snowmobiles and grooming vehicles such as snow cats; and
Other safety guidelines contained in the Colorado Skier Safety Act.
Bloch & Chapleau is a full service Colorado ski injury law firm specializing in skier and snowboarding injuries, auto and motorcycle collisions, medical malpractice, and all other types of personal injury claims. We have been helping injured people in the Vail Valley, Summit County, and throughout Colorado for 25 years. To get small firm attention with big firm results, call Bloch & Chapleau today at 970-926-1700 or visit our Vail Colorado injury attorney website.
###