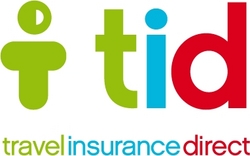 We recognise that mountain weather can be unreliable
Sydney, NSW, Australia (PRWEB) December 9, 2008
Australian skiers and snowboarders whose holidays are threatened by lack of snow or bad weather can now call upon their travel insurance to ease the pain of missing out on their favourite winter sports, thanks to a new travel insurance product from TravelInsuranceDirect.com.au.
"Piste Closure" insurance pays individuals $100 a day when the ski resort at which policy-holders have pre-booked a holiday is closed due to adverse snow conditions or bad weather. The insurance is now is now a part of all TravelInsuranceDirect.com.au travel insurance policies.
The cover becomes available when all the lifts on a mountain are closed, either because the snow is unfit for skiing or bad weather closes a resort.
"We recognise that mountain weather can be unreliable," says Ian Jackson, General Manager of TravelInsurancedirect.com.au. "There's not much worse than going all the way to Europe, Japan or North America without being able to ski. Piste Closure can ease the pain by making sure that if the weather closes in, or fails to deliver any snow, our policy holders can at least have fun in the village."
Of course, this cover only applies during the designated ski season and for resorts above 1000m as defined in the policy wording.
What can you do with a $100 a day in a ski resort? Here are some options:

Hit the spa in your hotel
Tuck into a massive lunch - with wine!
Go to the movies
Get your skis waxed
To claim, skiers will need written proof of the closure from the resort management: a resort's daily snow report will suffice. The cover only applies during a resort's declared season. Piste Closure also applies to ski holidays in Australia and New Zealand.
"Everyone knows how unpredictable ski conditions can be here in Australasia," Ian said. "But we're prepared to cover skiers against that risk, because TravelInsuranceDirect.com.au believes in creating fair products that benefit travellers when they need it the most."
When purchasing insurance for snow holidays, please read the full terms and conditions outlined within the Product Disclosure Statement and Financial Services Guide before deciding if the product is suitable for your needs.
Travel Insurance Direct is an Australian travel insurance provider with a core focus of making it easier, better, faster and less expensive for Australian's to purchase reliable travel cover online. Popular products include Domestic Travel Insurance, Business travel cover & Discount Travel Insurance.
###