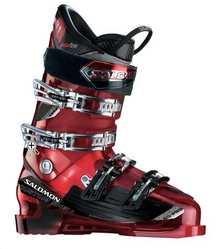 The buying guides are designed to provide customers with a strong knowledge base by sharing our decades of experience
Bloomfield Hills, MI (PRWEB) December 30, 2008
Skis.com, the ultimate online ski resource, is helping skiers select the right ski equipment to fit their needs. The Ski-O-Pedia, located on the Skis.com website, offers a buying guide for skis, ski boots, ski helmets, and ski goggles which all walk customers through the decision-making process. Customers are able to make informed, intelligent purchase decisions regarding their ski equipment, ensuring a great experience on the slopes.
The Ski-O-Pedia contains a wealth of information including how-to guides, checklists, and expert articles. Skis.com owner Steve Kopitz created the Ski-O-Pedia to be a resource for customers on the Internet that could provide them all of the information they need in one convenient location.
"The buying guides are designed to provide customers with a strong knowledge base by sharing our decades of experience," says Kopitz. "Without leaving their home, skiers can get the same expert advice that they would find in a ski shop to ensure that they choose the equipment that best fits their needs."
In addition to the Ski-O-Pedia, Skis.com provides a number of resources for customers including on-snow reviews and tutorials, all containing expert information. Skis.com's advanced filtering system is also one-of-a-kind, allowing customers to narrow their search for ski equipment into multiple categories simultaneously.
"Skis.com strives to be more than just a place to purchase ski equipment and apparel. Our customers view us as a complete online ski resource," said Kopitz. "The buying guides are important to our customers. However, the other features, from our blog to our video library, make Skis.com a valuable tool for all skiers."
Skis.com strives make the shopping experience as good if not better than what customers would find in a brick and mortar shop. Its ski experts constantly update the Ski-O-Pedia to improve the customer experience.
For more information, visit Skis.com.
About Skis.com:
Skis.com is an online ski shop and resource offering an enormous selection of skis, ski boots, apparel, racing ski equipment, snowboarding gear and accessories for all varieties of snow sports. Visitors to Skis.com also can consult its Ski-O-Pedia for complete answers and information on fitting, comparing and selecting skiing equipment.
###