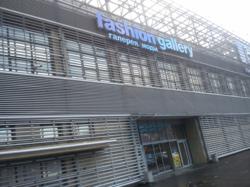 "High demand for space in regional and local shopping malls has lead to increased competition among the retailers." - commented Vladimir Skigin, a co-owner of the real estate management company "Satellit-Development", LLC
(PRWEB) November 06, 2012
Three new retail facilities went on line in the third quarter of 2012 in Saint Petersburg, Russia. "Mezhdunarodniy", DLT store, and shopping gallery "Electra" accounted for 400K square feet, which as much as was added during entire last year.
Before the year-end 1 million more square feet of retail space will be added according to Satellit Development. "Bukharetskiy" in the Frunzinskiy district and "Avenue" in the Vyborgskiy district will account for most of this additional space. As the result the number of lease deals with the tenant anchors at shopping malls has increased significantly in the third quarter.
Vladimir Skigin, a co-owner of the managing company "Satellit-Development", LLC commented on the retail real estate market trends: "High demand for space in regional and local shopping malls has lead to increased competition among the retailers. This led to the trend of breaching the contracts with the smaller renters in favor of anchor tenants. Only strong tenant that can act quickly and able to make financial commitments early on will be able to survive in this environment."
Management Company "Satellite Development" LLC was established in 2008 and its main activities include: integrated land development, sale of land, development and design of residential and commercial projects, consulting and brokerage services.