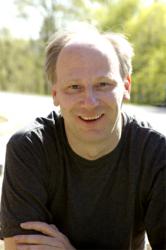 Find new uses for old pots and pans. Hold a creative use contest. Its good for the neighborhood.
(PRWEB) May 31, 2012
In an effort to to increase environmental awareness, the Skillet & More Company ran a contest over the Memorial Day Weekend to find the most creative use for a ready to be discarded frying pan.
The contest promoter, Jerry McGahan the CEO of Skillets & More, started the project as a fun way to educate people about environmental concerns. The contest was open to anyone who wanted to participate. The winner was chosen by the other contestants with the only rule being is that individuals could only vote once and they could not vote for themselves. Participants could enter as many different ideas as they wanted. There were no restrictions as to the number of times an individual could enter. Each picture was voted upon separately so indidivuals could increase their chances of winning by sending in multiple pictures.
Interested individuals could either send a picture to the email address of the Skillets & More website or write a paragraph describing their creative idea. Most participants sent pictures. The winner of the contest was determined by most votes of the other contestants. The only rule was that the contestants could not vote for themselves. Forty people participated in the contest in the first ever contest sponsored by the Skillets & More Company.
The contest winner received one cooking product of their choice for free. Some of the more creative uses for old ready to discarded cookware products included using old frying pans as a plant holder. Perhaps the most ingenious use for ready to discard frying pans was the creation of for a bookshelf bookends. Another runner up was a frying pan picture frame. And then there was the frying pan wall clock which also received very high ratings. The final runner up was the creative welding of frying pans to make a table top.
Before throwing away that old rusty skillet, grill or deep fryer consider if there might be a creative use for it. Putting a ready to be discarded product to a creative use is a fantastic way to reduce one's environmental footprint. In addition, putting an old beat up skillet or deep fryer to a new and creative use can also make for an interesting conversation piece at your next neighborhood block party.
To see the winning piece, visit the Skillets & More website anytime between Saturday June 2nd and June 9th.