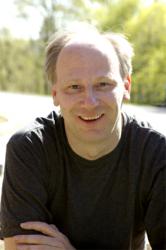 Affordable Grills, Skillets and Deep Fryers for the too busy to stop and eat individual.
Kingston, NY (PRWEB) February 16, 2012
According to Jerry McGahan, the CEO of Skillets & More, his company is pleased to announce the give away of two free products as a way of saying thanks to its customers for helping them develop a solution to their newsletter problems. The skilletsandmore.com website offers a wide range of portable grills, deep fryers and skillets.
The Vice President, Joe Kaden, mentioned that the company wasn't even looking at using any Tweeter, Facebook and RSS technologies to deliver its message. That changed when the company started receiving a near an avalanche of customer requests to do so. The company was instead focused on increasing its selection of grills, skillets and fryers. The company was also focused on resolving customer email newsletter problems.
Many of the newest customers in particular were not receiving their first email newsletter that they had signed up for because they were not familiar with how to set their email filters. Internet Service Providers often provide their clients with spam blocking filters. Therefore, their first newsletter was going to their junk file folder instead of to their email in-box. The Skillets & More company was in the process of hiring customer service representatives help customers overcome this problem.
A mystery developed when a growing number of customers started asking about RSS Feeds, Facebook and Twitter pages. When customer service representatives began investigating the reason customers were asking for these newer technologies, it became clear that they were providing a solution in regards to the company's email newsletter problem.
RSS News Feeds, Facebook and Twitter do not have have spam blocking filters and are more convenient to use than an email newsletter. RSS Feeds, for instance, make it easy for individuals to gather updated news from multiple websites without having to visit each website individually. They can see everything from one custom made web page. Facebook and Twitter provide customers with the ability to trade cooking ideas and provide feedback to company representatives.
The skilletsandmore.com website currently offers only a newsletter that provides monthly updates to interested customers. The newsletter provides information on upcoming sales, new recipe ideas, product recalls and out of warranty product repair tips.
The company will instead keep a library of posted newsletters and press releases on its website but will no longer offer a monthly newsletter to new website visitors. New customers will be able to get the skilletsandmore.com newsletter in the form of an RSS Feed.
For existing customers who prefer to receive their news via email, they can continue to do so. Since RSS Feeds only present the latest news, the skilletsandmore.com website will offer an on-site library for individuals who want to go back and re-read a back dated newsletter.
The implementation of an RSS Feed, Twitter and Facebook is a lot of change to implement all at once. The CEO of Skillets & More reports that they have now started looking into how to implement each of these technologies into their website. Company executives have set a goal of integrating all three technologies into their website within the next two weeks.
The skilletsandmore.com website will start to carry each of the technology icons as they become available for customers to use. Sometimes solutions come from the most unexpected places. And in this particular instance, these changes were truly driven by the customers.
###