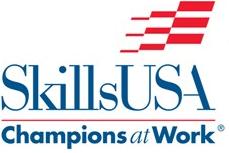 From the cars we drive to the food we eat –virtually every part of our daily lives – is made possible by the skilled American workers served by SkillsUSA
Leesburg, Va. (PRWEB) October 19, 2011
Jim Lentz, president and chief operating officer of Toyota Motor Sales (TMS), U.S.A., Inc. will receive the 2011 SkillsUSA Champion of the Year award during a ceremony at the Waldorf-Astoria in New York City on November 4, 2011.
The Champion of the Year award is given by SkillsUSA to honor the leadership of a corporate chief executive doing exemplary work in the creation and promotion of America's highly skilled workforce. The award also recognizes the honoree for the corporation's involvement in promoting and supporting career and technical education (CTE).
"I am honored to receive the Champion of the Year award and accept it on behalf of Toyota," said Lentz. "SkillsUSA is a leader in career and technical education, and we're proud to support their efforts in preparing and training America's workforce."
TMS has partnered with SkillsUSA since 1988, sponsoring multiple events and activities over several years. TMS has provided significant leadership, expertise and equipment support for the SkillsUSA Championships Automotive Service Technology and Collision Repair Technology contests at state and national levels, helping set high standards for automotive instruction in high school and postsecondary programs nationwide. Toyota has also hired SkillsUSA graduates both at its dealerships and in its corporate offices.
TMS has also been a long-time leader on the SkillsUSA Youth Development Foundation (YDF), which builds industry involvement in SkillsUSA and career and technical education. Additionally, TMS has underwritten important SkillsUSA events including the YDF Awards Recognition luncheons held during the annual SkillsUSA National Leadership and Skills Conference. Most recently, TMS donated a Toyota Sienna to the SkillsUSA National Headquarters.
"From the cars we drive to the food we eat –virtually every part of our daily lives – is made possible by the skilled American workers served by SkillsUSA," said Tim Lawrence, executive director of SkillsUSA. "A skilled workforce is essential for our communities and the nation. Jim and Toyota's support for career and technical education through SkillsUSA, the Association of Career and Technical Education (ACTE) and Automotive Youth Education System (AYES) all help to ensure our nation will continue to be productive and successful."
About SkillsUSA
SkillsUSA is a nationwide partnership of students, teachers and industry working together to ensure America has a skilled workforce. It is a nonprofit education association serving high school and postsecondary public career and technical education. CTE is learning that works for America. SkillsUSA teaches employability skills in coordination with technical instruction for 130 occupations in areas including manufacturing, construction, information technology and human services. SkillsUSA serves over 320,000 members annually and has the active support of more than 1,100 corporations, trade associations, businesses and labor unions at the national level. SkillsUSA is organized into more than 17,000 sections in 54 state and territorial associations. Over 10.5 million people have been members of SkillsUSA since its founding as The Vocational Industrial Clubs of America in 1965. For more information, go to http://www.skillsusa.org.
About Toyota Motor Sales (TMS), U.S.A., Inc.
Toyota Motor Sales (TMS), U.S.A., Inc. is the marketing, sales, distribution and customer service arm of Toyota, Lexus and Scion. Established in 1957, TMS markets products and services through a network of nearly 1,500 Toyota, Lexus and Scion dealers which sold more than 1.76 million vehicles in 2010. Toyota directly employs nearly 30,000 people in the U.S. and its investment here is currently valued at more than $18 billion.
For more information about Toyota, visit http://www.toyota.com, http://www.lexus.com, http://www.scion.com, or http://www.toyotanewsroom.com .
Contact:
SkillsUSA Contact:
Thomas W. Holdsworth, director
Communications and Government Relations
703-737-0607 or tholdsworth(at)skillsusa(dot)org
Toyota Contact:
Carly Schaffner, Toyota Motor Sales, U.S.A., Inc.
310-468-6976 or carly_schaffner(at)toyota(dot)com
# # #