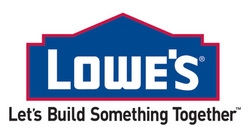 By investing in SkillsUSA, Lowe's is representing our commitment to communities, education and customers
Leesburg, VA (Vocus) July 12, 2010
SkillsUSA announced today Lowe's Charitable and Educational Foundation has made a $10 million commitment through 2014. The multi-year commitment was made at SkillsUSA's National Student Leadership Conference in Kansas City, Mo. This unprecedented grant represents Lowe's investment in SkillsUSA and its students. It will further the SkillsUSA program in communities, provide awareness of technical careers and training opportunities, and highlight SkillsUSA's benefits to the community.
"The Lowe's grant will help us invest in our leaders of tomorrow and enable students to continually learn, update their skills and hone their knowledge," said Timothy Lawrence, executive director for SkillsUSA. "The youth who will benefit from this generous grant will be the work force our nation will count upon. Lowe's and SkillsUSA, through our technical training programs, are creating things together that will truly make a lasting impact."
Lowe's and its vendor partners are working to solve the impending skilled worker shortage by investing in trades education today. Through its support of SkillsUSA, Lowe's commitment is helping to fill the skills gap with technical, professional, managerial, leadership, customer service and communication skills. SkillsUSA will use the grant to enhance its instructional programs and provide the funding its chapters need to embrace community service and school improvement projects.
Through 2009, Lowe's Charitable and Educational Foundation has awarded 99 grants of up to $10,000 each to SkillsUSA chapters and $365,000 to support Team Works competitions. Lowe's also equipped 380 construction labs and 361 automotive classes with Kobalt tools.
"By investing in SkillsUSA, Lowe's is representing our commitment to communities, education and customers," said Larry D. Stone, chairman of Lowe's Charitable and Educational Foundation. "Lowe's $10 million commitment will help prepare America's future work force with world-class skills – as the SkillsUSA students of today will become the contractors, industry leaders and volunteers of tomorrow."
About SkillsUSA
SkillsUSA is a national nonprofit organization of students, teachers and industry, working together to ensure America has a skilled work force. SkillsUSA helps high school and college students enrolled in career and technical education programs to excel by teaching employability skills in conjunction with their trade, technical and service occupations skills. The association's annual membership exceeds 313,000 students, instructors and alumni in more than 3,700 schools and colleges in every state, three territories and the District of Columbia. For more information, visit: http://www.skillsusa.org.
About Lowe's
Lowe's is a proud supporter of SkillsUSA and Skills Canada, Rebuilding Together, Habitat for Humanity International, American Red Cross, and The Nature Conservancy, in addition to numerous non-profit organizations and programs that help communities in North America. In 2009, Lowe's and the Lowe's Charitable and Educational Foundation together contributed more than $30 million to support community and education projects in the United States, Canada and Mexico. Lowe's also encourages volunteerism through the Lowe's Heroes program, a company-wide employee volunteer initiative. Lowe's is a FORTUNE® 50 company with fiscal year 2009 sales of $47.2 billion and has more than 1,700 stores in the United States, Canada and Mexico. For more information, visit http://www.Lowes.com/community.
###