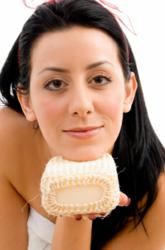 These products are supplied by some of the same companies now supplying the medical industry.
Danbury, Connecticut (PRWEB) January 30, 2013
Acne is one skin condition that now affects millions of men, women and teens. The occasional outbreak might not be a cause of concern although someone suffering from moderate to severe breakouts on a regular basis can require different treatment. The Acne Skin Care Center has launched a new web store online to introduce some of the leading products that can now be purchased online to help eliminate acne issues. This new store can be accessed at http://www.acneskincarecenter.com/acne-online-store.
Medical intervention can be required for a man or women with severe acne problems. Scarring of the skin or other permanent damage can be possible. Some of the creams and medicines that are sold to the public through retail stores do not eliminate the cause of acne. Part of the reason for the launch of the new skin care center store is to help educate the public about the type of professional cleansers and solutions that are now available. These products are supplied by some of the same companies now supplying the medical industry.
According to medical studies, most acne can be controlled by using a series of daily steps. The cleansing of the skin is one ritual that when combined with proper treatment can control or even eliminate outbreaks. The AcneSkinCareCenter.com website provides its skin tips online as part of a written and visual series to help inform the public about ways to achieve clearer skin. From helpful articles to actual video demonstrations, the company website now provides one of the most complete resources on the Internet for skin care.
The new web store and existing skin care tips offered online represent a portion of the upgrades this company has made for adults this year. A review series of top products is also offered online to help introduce effective ways to reduce problematic skin. These health and beauty tips are now written exclusively for men and women to follow. The online resources that are now presented by this company are updated on a regular basis as new information is obtained.
About Acne Skin Care Center
The Acne Skin Care Center company launched its resource online to provide a full-time effort to help those suffering from different types of acne and skin related conditions. The researchers and team contributing content to this company resource help to find the latest breakthroughs in skin cleansing and healing that are available. The addition of the new online store is expected to help this company provide discounts to acne sufferers. The Acne Skin Care Center updates its online content to ensure that all people using this online resource center are able to access the most accurate and up to date information possible.