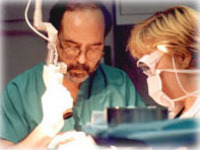 This device shortens our patients' downtime ten-fold
New York, NY (PRWEB) December 9, 2008
Long-lasting cosmetic results in the span of a long weekend: That's the promise of Pixel CO2 OMNIFIT skin rejuvenation treatment. Leading New York cosmetic center, Juva Skin and Laser Center, is now offering patients the benefit of the Pixel device, used for the treatment of acne scarring, sun damage and for laser wrinkle removal.
Patients who have experienced Pixel CO2 report considerable improvement in scarring, sun damage, acne scars and other skin conditions. Because the laser produces little redness and irritation, patients spend significantly less time in recovery, explains Bruce E. Katz, M.D., director of Juva Skin and Laser Center.
"This device shortens our patients' downtime ten-fold," says Juva Skin director Dr. Bruce Katz. "The 30-day recuperation period they might have anticipated with traditional ablative laser treatment is whittled down to just three. This is something a patient can do on a long weekend without anyone knowing they had the procedure."
Pixel CO2 OMNIFIT was developed by Alma Lasers Ltd., a leading developer and marketer of aesthetic devices that use light, laser and radiofrequency technologies in skin rejuvenation treatment. Alma Lasers' products are typically used for a variety of aesthetic purposes, including laser skin treatments, wrinkle correction and other skin antiaging care treatments.
"We're very happy to be able to bring technologies like these to our patients," Dr. Katz said. "These types of innovations make the experience more pleasant, and ultimately less expensive, for the average user."
For more details about Pixel CO2 OMNIFIT device and other skin treatment and antiaging information, visit Juva Skin and Laser Center at JuvaSkin.com.
About Juva Skin and Laser Center:
New York City skin care leader Juva Skin and Laser Center specializes in state-of-the-art laser and cosmetic surgery, general dermatology and aesthetic skin care, including the newest innovations in laser skin rejuvenation treatment. Bruce E. Katz, M.D., a board certified dermatologist and director of Juva, oversees a team of skilled clinicians who treat a number of dermatological diseases, conditions and cosmetic imperfections with the latest New York City laser resurfacing equipment. In addition to its extensive laser surgery capabilities, AAAHC-accredited Juva Skin and Laser Center offers a medical spa and skin care products designed for home use.
###