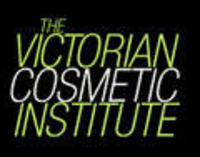 People definitely want to get hairless for the summer. For females, the most popular areas are the underarms, bikini and legs, and for men it usually is the back, abdomen and chest
Melbourne, Victoria (PRWEB) December 11, 2008
The beach season has not only sparked rising heat levels, but also an increase in the popularity of cosmetic procedures such as laser hair removal and skin rejuvenation, according to Dr. Gavin Chan of The Victorian Cosmetic Institute.
As summer approaches, Dr. Chan has reported a spike in the number of laser hair removal treatments undergone. "People definitely want to get hairless for the summer. For females, the most popular areas are the underarms, bikini and legs, and for men it usually is the back, abdomen and chest," says Chan.
Beach goers enjoy working on their tans during the summer months; however, inferior laser hair removal and IPL machines only work at their most effective levels when used on fair skin. In fact, when used on the incorrect skin type, inferior lasers present higher risks of causing side effects such as pigmentation changes and scarring.
Fortunately, due to use of superior laser machines, this is not an issue for The Victorian Cosmetic Institute. "We use an Nd:YAG laser, which can treat hairs on olive, tanned and dark skin with much less chance of causing damage to the skin," says Chan.
Preventative treatments such as hair removal aren't the only procedures increasing in popularity. According to Dr. Chan, corrective treatments such as skin rejuvenation and plasma skin regeneration are also on the rise. "While some people prepare their bodies for the sun, others are making appointments to correct the skin damage and wrinkles caused by it."
Plasma skin regeneration is a fairly recent procedure designed to reduce wrinkles and rejuvenate skin. Dr. Chan explains that there are significant differences between plasma treatment and laser skin rejuvenation treatments - "Plasma skin regeneration is not performed by laser, but instead plasma energy (ionised nitrogen gas), to deliver a controlled amount of thermal energy to the skin without causing burns.
"It is especially effective for wrinkles, skin pigmentation, and skin tightening. There is generally less risk and downtime in comparison to resurfacing lasers such as the carbon dioxide laser. It can also be performed at lower energies for those who cannot afford too much downtime, and then repeated if necessary," says Chan.
Laser skin rejuvenation procedures still remain popular options for treating problems such as excessive pigmentation, sunspots, freckles, broken capillaries, and wrinkles. Dr. Chan supports and implements the use of specific lasers for specific problems, "Each laser we use at The Victorian Cosmetic Institute has a specific wavelength that is targeted to a specific skin problem. For example, we have a laser for broken capillaries and one for pigmentation and sun spots.
"Intense pulsed light (IPL) machines claim to do it all, but do not treat each problem as specifically. This means that they are usually less effective than a laser that is dedicated to a certain problem and tend to have more side effects," says Chan.
Skin rejuvenation can involve a combination of different treatments, not just laser alone. "I usually start my patients on good medical grade skin care products with active ingredients that are not included in over the counter creams. Ingredients such as retinoids help to turn the skin over, and make it behave more like a younger person's skin. They also help to reduce the mutations that may lead to the formation of skin cancers. Chemical peels are another effective tactic," says Chan.
###