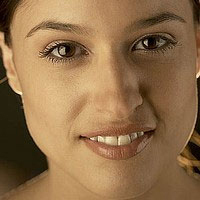 We find that most people don't know what their skin type is or what skin basics they must observe to best benefit their skin type
Hockley, Texas (PRWEB) February 20, 2008
SkinCarePretty.com was recently launched to give consumers easy access to premium natural and organic skin care products. The innovative Website also shares free skin care basics, skin care tips and other information to help people of all skin types take proper care of their skin.
"We have a drive to give our users a free resource to learn about basic skin care," said Deborah A. Durdin, president of sales for GAD Ventures, Inc. which operates the Website. "We saw a need for a no-nonsense Web portal with skin care tips and information laid out in an easy-to-navigate Website."
Skin Care Pretty was designed to fill a major void among consumers. Many people suffer needlessly from acne and other skin conditions, but don't realize there are simple skin care regimens that can bring about dramatic changes, according to Durdin. "We find that most people don't know what their skin type is or what skin basics they must observe to best benefit their skin type," she said. "Most skin care conditions can be corrected by simply getting back to the basics."
To help users master the basics of skin care, Skin Care Pretty offers short articles in an easy-to-understand format, along with an array of organic and natural skin care solutions. There are skin care products for almost every situation, including acne, anti-aging, sensitive skin, dry skin, oily skin, and make up care. Some of the products are quite exotic, such as virgin coconut oil, tamanu oil, wrinkle serum, cellulite-firming lotion, and even scrubs and masks containing volcanic ash.
For more information about our premium natural and organic products, please, visit http://www.SkinCarePretty.com. Or call Deborah Durdin at (713) 806-5698.
About Skin Care Pretty
Skin Care Pretty is an online enterprise that specializes in providing consumers with skin care products and information. It sells a variety of natural and organic care products for all types of skin. The company overriding goal is to combine exceptional service and high-quality products to ensure complete customer satisfaction. As such, Skin Care Pretty answers all emails personally and stands behind its products with a 100-percent satisfaction guarantee. Skin Care Pretty is a division of GAD Ventures, Inc. a privately-held firm based in Hockley, Texas.
Contact:
Deborah A. Durdin, President of Sales
(713) 806-5698
Sales@SkinCarePretty.com
http://www.SkinCarePretty.com
###