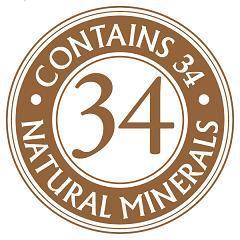 The Mt. Clemens Spa Industry
Birmingham, MI (PRWEB) June 20, 2008
The Greater Clinton (Michigan) Township Historical Society offered a presentation, "The Mt. Clemens Spa Industry", presented by renowned Macomb County historians, Don Green and Cindy Donahue. The event was held on Monday, June 9th, 2008 at 7:00 p.m. at the Clinton-Macomb Public Library (Main Branch, Romeo Plank and Canal Roads) in Clinton Township, Michigan.
For more than a century, the world's elite flocked to Mt. Clemens to soothe their bodies in the ancient healing waters of the Michigan Basin. With 34 essential minerals, Mt. Clemens seawater contains the highest mineral content of any body of water in the world.
The discussion included a fabulous multi-media presentation on the area's famous spa industry. Actual Mt. Clemens spa products were available for sale, all with the therapeutic quality of the Mt. Clemens seawater's essential healing minerals. These spa products were presented by Geologix, Inc., the parent company of Mineral Essentials and Ache Away products.
About Geologix Inc.
Geologix Inc. manufactures spa, massage, skin care, and therapeutic pain relief products using a proprietary formula featuring a concentration of minerals higher than that found in any known body of water in the world. The company's Mineral Essentials line focuses on spa, skin care, and massage products to moisturize and provide anti-aging protection for great skin. For more information, please visit MineralEssentials.com and AcheAway.com.
CONTACT: Susan Gans, Geologix, Inc., P.O. Box 1334, Birmingham, MI 48012, 800-820-0220, sales @ mineralessentials.com
###