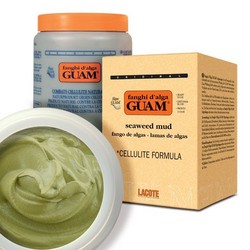 One Million Italian Woman Can't Be Wrong!
(PRWeb UK) October 28, 2010
ShimmerFX.com is proud to be an official stockist of the GUAM cellulite range, as "One Million Italian Woman Can't Be Wrong!" with the GUAM range being their flagship product, it's clear to see why so many people worldwide use this product as part of their beauty regime.
This worldwide favourite is used by over one million Italian women; it's sold 90% of Healthcare shops in Italy and represents 30% of Italian Cellulite market.
Guam seaweed mud body wrap has been proven to work through clinical trials with an average inch loss of 2cm (after the first treatment) in each area measured, this equates to 22" for a full body wrap just using cling film. The addition of heat or pressure bandages enhances the results.
Other products available at ShimmerFX are one of QVC's bestselling beauty brand EcoTan. This self-tanning product works with your skin tone with 'Skin Match Technology' as it doesn't impose a colour onto the skin, but makes the skin tan itself within a few hours, so the colour is completely natural. Formulated with skin conscious Co-Enzyme Q10 and with 7 Essential Oils to naturally fragrance your skin.
Pharmagel Skincare is a Pharmaceutical grade anti-aging skin care range that is suitable for all skin types, even sensitive skin. The Pharmagel range is usually only available in professional salons, but is now available to purchase online. With healthy smooth skin, it helps to achieve a flawless look when makeup is applied from Supercover and Blinc.
With the recently launched Facebook page, it's now easier than ever to ask for advice not only from ShimmerFX, but also from their existing fans, the perfect way to get impartial advice about products available online.
Founded in 2003, ShimmerFX.com has grown at a phenomenal rate, with deliveries now available worldwide, and has continued to be a dominate company within the online beauty industry, with thousands of customers throughout the United Kingdom, USA and Europe.
###