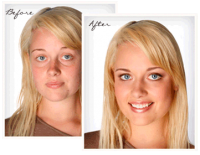 Get the skin relief you have been looking for with Dermasis Psoriasis Cream!
Los Angeles,Ca (PRWEB) May 24, 2013
Psoriasis treatment cream has been released online for men and women courtesy of Dermasis.com. This new FDA registered company is now offering its natural solution to help ease the itching, burning and appearance of Psoriasis infected skin.
Dermasis has launched its new psoriasis treatment cream for men and women online. This soothing cream is designed to offer immediate relief to those that suffer from the burning, flaking and appearance of red skin often caused by psoriasis outbreaks. This new formula is provided from this FDA registered company to assure users of the quality when applied to any portion of the body.
Click Here to Visit Dermasis Psoriasis Cream Official Website
It is estimated that hundreds of thousands of people are diagnosed annually with the skin condition known as plaque psoriasis. The over production of skin cells causes the build up of the flaky skin that is a side effect of this condition.
The new cream that is now available from Dermasis is designed for direct application to problem areas of skin that are most vulnerable to the self-image of a woman or man.
Some men and women can try to cover the infected skin using tanning and other methods to reduce redness. Some people can become self-conscious about wearing certain shirts or shorts due to the fear of revealing the infected areas that are common on knees, elbows, arms and legs. The new treatment cream includes natural ingredients that are designed to reduce the appearance of infected skin.
Those that currently search for ways to treat skin conditions now have the full support of the Dermasis company. A guarantee of 90 days is now offered with the use of this brand new formula. This time period is extended to allow men and women a full three months to experience the healing effects that this soothing cream provides.
Click Here to Visit Dermasis Psoriasis Cream Official Website
About Dermasis
Dermasis is brand new product released and created by the Revitol company. The 2012 launch of this product is one way that this company is helping men and women in the U.S. and Canada improve health and wellness. The natural ingredients that are used in the formulas that are now available are designed to provide a holistic approach to providing relief to common health related issues. The Dermasis cream is designed for those suffering from psoriasis to receive immediate relief upon application. This FDA registered company offers its products with a complete 90-day guarantee.