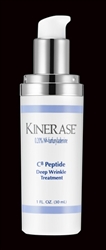 5% discount code is available for Thanksgiving!
Los Angeles, CA (PRWEB) November 21, 2011
Skincare Market Inc. is offering a 5% discount on all orders, plus a gift included in all orders over $100! Even with the lowest price nationwide this sale cannot get any better. Remember that Thanksgiving is coming up soon so hurry and purchase all the gifts for the cheapest price around this year. The discount promotion will end after Thanksgiving Weekend. This sale includes all products such as the Kinerase C8 Peptide Deep Wrinkle Treatment which helps fight off wrinkles and fine lines cause by aging.
The Kinerase C8 Peptide Deep Wrinkle Treatment refreshes firm and elastic to smooth deep wrinkles within the skin's toughest surface. This effective serum with it's special blend of kinetin and peptides fight off wrinkles for a visible smoother look. This product contains Vitamin C which is a naturally brightens and boosts collagen to fill the fine lines and wrinkles, kinetin is an anti-oxidant plant base which has clinically proven to show delay signs of aging, and snap 8 is a neuropeptide which helps reduce the appearance of wrinkles caused by repetitive facial expressions and damage due to everyday activities. For the best results, apply Kinerase C8 Peptide Deep Wrinkle Treatment every morning to the face, neck and decolletage with any type of Kinerase moisturizer.
###